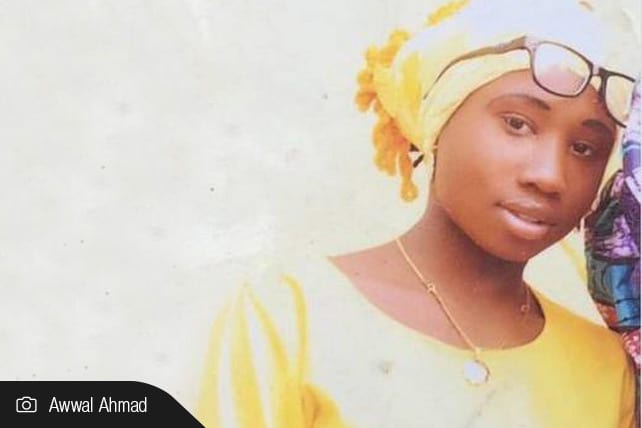 Leah Sharibu, the only Christian among 110 girls kidnapped February 19, 2018, is the only girl who hasn't been released as of the date of this article. And the reason she is still being held captive by Boko Haram is because she has bravely refused to deny her Christian faith.
Brave Leah Sharibu Stands Strong for Her Christian Faith
The girls were abducted from their boarding school dormitories at the Government Girls Science and Technical College in Dapchi, Nigeria. For girls who are never released, NPR reports that they tell stories of "enduring beatings and torture as well as pressure to marry their captors and convert to Islam."
Leah is 15 years old and her family says they want her back by Easter. Nathaniel Sharibu, Leah's father, is a police officer and waits for his daughter's return. The Sharibu family are members of the Evangelical Church Winning All (ECWA). The elder Sharibu has expressed his family's grief that their daughter isn't home and his hope that she will be home by Easter.
Sharibu told USA Today: "My daughter is alive, but they wouldn't release her because she is a Christian. They told her they would release her if she converted, but she said she will never become a Muslim. I am very sad, but I am also overjoyed because my daughter did not denounce Christ."
In an interview with Vanguard, Leah's father said, "it's very sad if we are going to celebrate the death and resurrection of Jesus Christ without Leah. It will be very unfortunate but I know that with the prayers going on across the globe I believe she will join us before the Easter proper."
The hashtags #Dapchigirls, #FreeLiah and #IAmLiah have gone viral with tweets like these.
The greatest hero in the #DapchiGirls abduction story is Leah Sharibu who refused to renounce her faith in Jesus Christ to secure her release, I know God will not forsake her, I am positive she will be fine. May God grant her the needed strength. #FreeLeahSharibu pic.twitter.com/KOH3pA8WPz

— Oluyemi Fasipe ???? (@YemieFASH) March 23, 2018
Tell Boko Haram & ally Mohammed Buhari's Government to #FreeLeahSharibu one of the teenage girl studenta abducted from #Dapchi Nigeria but held back for refusing to renounce her Christian Faith. #IStandWithLeah #FreeLeahSharibu #IamLeahSharibu
CC: @ICRC_Africa @CNNAfrica @hrw pic.twitter.com/ew3hNx68lg

— ????Israel Awolowo???? (@IsraelAwolowo) March 24, 2018
Pray for Leah Sharibu's Release
Leah's mother fainted when she realized that her daughter had not been released along with the 104 girls (five are reported to be dead). Rebecca Sharibu said, "My heart was broken when I searched through the released girls and could not set my eyes on my dear daughter, Leah."
Let us all pray for the release of our brave sister Leah Sharibu during this Holy Week as we prepare to celebrate the One who rose from the dead. It was Jesus Himself who said:
"The Spirit of the Lord is on me, because he has anointed me to proclaim good news to the poor. He has sent me to proclaim freedom for the prisoners and recovery of sight for the blind, to set the oppressed free." (Luke 4:18)