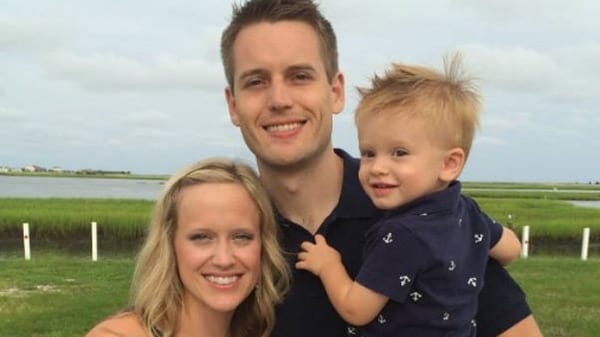 Hadley and Gentry Eddings experienced an unthinkable loss when their car was hit by a truck in 2015. Their two-year-old son, Dobbs, and their soon-to-be-born son, Reed, didn't survive the impact. Two years after this horrific accident, the couple has announced they are expecting twins in the summer.
The Eddings' response to the tragedy was gracious and commendable. During their children's funeral, the couple expressed their forgiveness of the driver of the truck and encouraged attendees to forgive "anyone in your life who you hold anything against." According to Christian Today, the couple attributed their ability to forgive the driver to the fact that "Jesus Christ has forgiven us our debt… So in some ways, it was very easy to forgive a man who made an accident."
Gentry is a worship pastor at a Forest Hill Church in Charlotte, N.C., where Hadley also teaches. Hadley announced the news on the couple's Facebook account Sunday, January 22, by sharing an image of the ultrasound. The couple says, "We are so thankful for our family and so many friends who have prayed for us and cheered us on our way. We're rejoicing, and thank Jesus for these two precious little ones!"
In an interview after the crash in 2015, Hadley told WRAL the only reason she can think of for God leaving her and her husband behind is that "he must just not be finished with us." Come summer, the couple will have their hands full with twins. Perhaps this good news is related to the reason God is not finished with them yet.