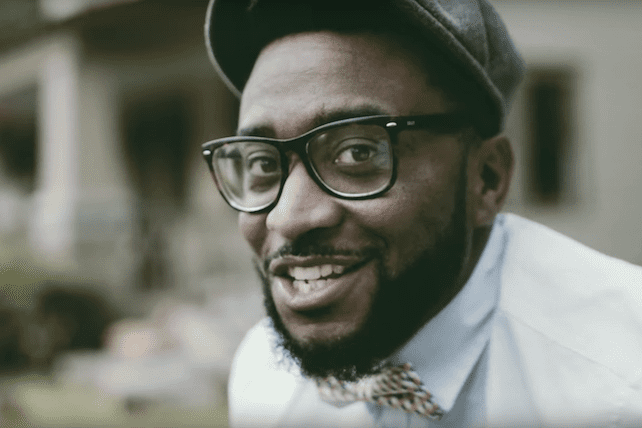 LifeWay Christian bookstores have pulled Sho Baraka's album The Narrative after receiving complaints from customers over a word used in one of the songs. Baraka is an artist and Christian whose music is known for challenging the popular evangelical view on issues like politics and race.
Originally, LifeWay embraced Baraka's album, describing it on their website as being "saturated in a Gospel worldview." The Narrative received a positive reception on iTunes as well, making the top 10 list last fall when it debuted.
The objection comes over an anatomical reference in the last song on the album, "Piano Break, 33 A.D.":
I was an insecure boy who just thought he was a genius
But always pissed off, that's because I thought with my penis
It's all strategic, I'm just asking us the reason
Share my faith on the track, I'm just exorcising demons
While it may seem like mere pushback for lyrics considered inappropriate to some Christians, Baraka feels the decision on LifeWay's part to pull the record points to a greater schism between cultures within the evangelical sphere. As the Washington Post words it, Baraka "believes his own culture, one shaped by a love for hip-hop and a pride in his ethnic heritage, is at odds with a Christianity dominated by white, political conservatives."
Not that Baraka is advocating progressivism in the church per se, but rather calls for a third way, outside of the binary systems the evangelical church has placed itself in. His viewpoint is best expressed in an article he wrote last year about the election. In it, he voices his frustration over having to choose between the democratic party whose supporters are marching toward a "secular utopia" and the republican party that is backing a candidate who wants to "resurrect bigoted ideologies." Baraka argues this leaves the black Christian without a representative.
Baraka is no stranger to the evangelical world, either. He belongs to a Southern Baptist church in Atlanta and has produced music with LeCrae. He co-founded the AND Campaign, which is a group of urban Christians who are concerned with finding solutions to problems minorities face while using the gospel to do so.
This is not the first time LifeWay has pulled a product over "inappropriate" words. In 2012, the Southern Baptist company chose not to carry a book by Rachel Held Evans because of its use of the word "vagina." However, Baraka points out that the retailer does carry other books with anatomical references, citing works like Sheet Music by Kevin Leman.
The long story short is that LifeWay sides with its more vocal customers who find things inappropriate more often than it does with those who feel things like art and literature should be a place where the church can discuss different viewpoints using the language of the day while it holds to the tenets of the gospel. Baraka's lament is that Christian retailers like LifeWay are trying to reach people from urban cultures without understanding said culture.