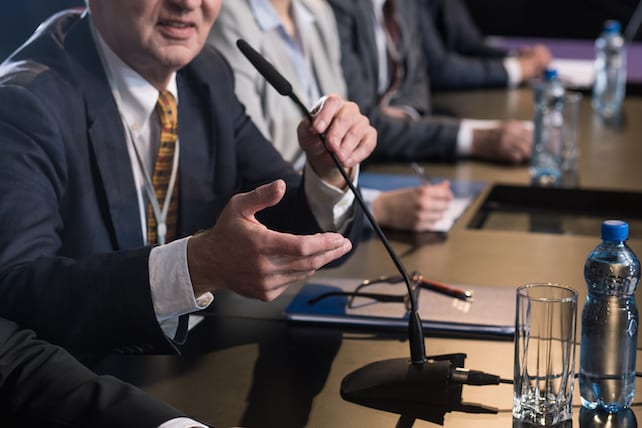 In 2013, when Peter Bormuth started attending county commissioner meetings in Jackson County, Michigan, he took offense over the fact that only Christian prayers were offered at the beginning of the meetings. While a three-judge panel ruled the practice unconstitutional in February 2017, the case is now being re-evaluated and moved to a federal appeals court.
The pivotal question this case asks is whether or not offering Christian-only prayers in public meetings is unconstitutional.
Bormuth started attending the meetings in Jackson County to discuss environmental concerns. He grew increasingly uncomfortable when he felt obligated to stand and participate in the prayers. Sixty-one-year-old Bormuth identifies as a pagan and felt the prayers sent the message that he had to participate in religion in order to speak to public officials.
Last year, Bormuth ran for a seat in Michigan's House of Representatives. Running as a Democrat, the platform for his campaign focused on protecting a woman's access to birth control (including abortion), protecting the environment and generally changing the climate in the "Christian Republican"-controlled capital of Lansing. Bormuth lost the race to Republican candidate Julie Alexander, who previously served on the Jackson County Board of Commissioners.
According to the Associated Press, some are viewing Bormuth's lawsuit over the prayers as an attack on Jesus Christ. One commissioner resorted to name-calling over the incident, calling Bormuth a "nitwit."
After the original ruling by the three-judge panel in a lower court, instead of praying before their meeting, the Board of Commissioners in Jackson County held a moment of silence. However, the group is hopeful to be allowed to pray once again.
James "Steve" Shotwell Jr., chair of the Board, says the case is "not just a question of Christian speaking. It's all people—a certain group of people who are elected and telling them they cannot hold an invocation."