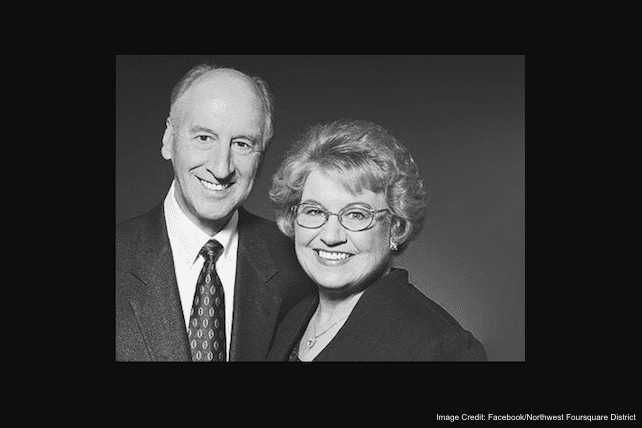 Anna Hayford, wife of Jack Hayford and ordained minister, lost her battle with cancer today, March 8, 2017. Hayford was 83 years old and leaves behind an incredible 60-year legacy of ministry.
Almost a year ago, Hayford was diagnosed with stage four pancreatic cancer. During this time, her family sought the Lord's healing and the best medical care.
Hayford was an ordained Foursquare minister and served alongside Jack while also raising four children. The couple met at L.I.F.E. Bible College in California, then went on to serve together in youth ministry in the midwest. They planted a church in Indiana, then moved back to California where Jack worked as Foursquare's national youth director. In 1969, the couple took a pastoring position at the First Foursquare Church of Van Nuys, California. This congregation grew to 12,000 members at one point and was re-named Church on the Way.
Known for being down-to-earth and positive, Hayford once said, "Living is a lot easier when you're truthful about who you are and where you've come from instead of trying to put on a façade."  A press release from the church says, "We are all, family and friends alike, grateful to God for the time He has allowed us to enjoy the wonderful gift of Anna Hayford."
An article on Foursquare News draws attention to Hayford's "keen spiritual insights that encouraged many over the years." The article recognizes Hayford wasn't as recognizable as Pastor Jack, but was a huge part of multiplying his ministry.
Hayford's grandson Mark Hayford wrote a short but stirring tribute to his grandmother on his Facebook page, calling it "fitting" that she passed on International Women's Day.
Hayford is survived by her husband of 62 years, and her four children, Rebecca Bauer, Jack III, Mark and Christa Andersen, along with 11 grandchildren, 19 great-grandchildren, and four more on the way. Hayford's service will be held on March 18, 2017 at The Church on the Way in Van Nuys, California.