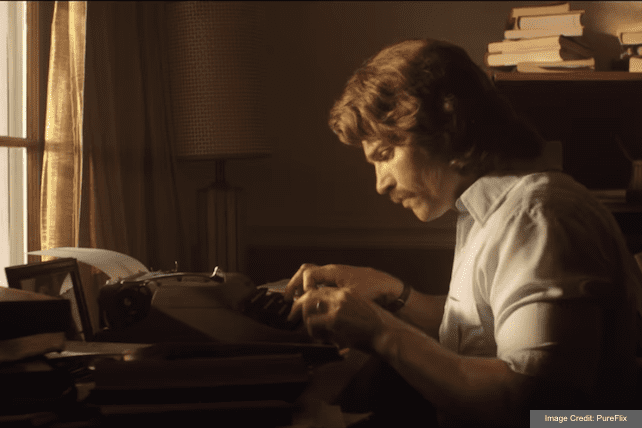 The Case for Christ movie is doing very well in the box office—so well it is expanding to 500 more screens in time for Easter weekend.
Something about the plot is resonating with American audiences, something about searching for truth in an objective way and finding not only validity in the claims of Christ and his followers, but also salvation for the seeker. This is the stuff of great movies—and the timing could not be more perfect. After an election year that saw the astronomical rise of fake news, among other nefarious activity even the American church could not disentangle itself from, the country is ready for some objective truth.
According to the movie's website, it has received an A+ rating from CinemaScore—an accomplishment only two movies a year, on average, achieve. Additionally, it received an 83 percent approval rating on Rotten Tomatoes (quite the feat if you are familiar with that site).
This is rare success considering the movie not only has a Christian theme, but was also produced by a Christian filmmaking company. Other movies, such as the well-received Silence, may boast a Christian theme, but were produced by secular companies with mostly non-Christian producers and actors. Compared to other Christian-themed, Christian-produced films like The Resurrection of Gavin Stone, which has only grossed $2.3 million since its release in February, The Case for Christ is doing much better at $4 million after less than a week at the box office.
Lee Strobel, the author of The Case for Christ book that inspires the movie, says the plot speaks to a "post-truth" culture. In an interview with Christian Post, Strobel shares:
"We are living in a post-truth era, where people are searching for solid ground, they're looking for something to say this is true, I can rely on this. Christianity claims to be true. It says it's not wishful thinking or make-believe or legends or mythology, but it's based on actual historical evidence. And I think these days young people especially are looking for something solid like that to put their trust in."
The plot of the movie shares Strobel's personal story as an atheist journalist searching for the truth about Jesus after his wife becomes a Christian. Strobel's character, played by Mike Vogel, interviews expert after expert about the resurrection of Christ and the credibility of Scripture. The plot also addresses the tension of trying to make a marriage work when the two parties have differing beliefs.
In the interview, Strobel sounds more like an evangelist trying to help young people, especially, reach their skeptical peers who are tired of hearing rote lines from the church and are searching for truth and genuine relationship. "I think in this culture we, as Christians, should probably do more listening than talking," he advises. "Emphasize valuing people, having no strings attached relationships through where we can have an honest discussion about what we believe and why we believe it."
Strobel's hope is that atheists will see the film and honestly consider the evidence.
This Easter weekend, 500 additional theaters will be showing the film. According to Strobel, "the Gospel message is crystal clear in this film." May the people who go to see it this weekend come to know the truth about Christ and his resurrection.