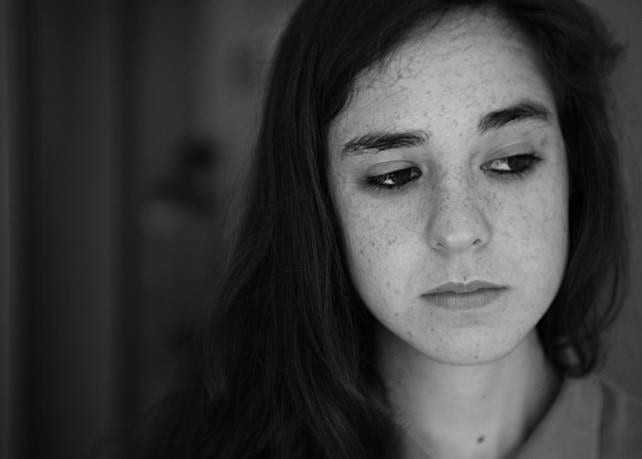 With the release of the controversial 13 Reasons Why show on Netflix, our nation's collective attention seems to be on teen suicide once again. New research indicates the number of teens and younger children being hospitalized for suicidal thoughts or attempts has doubled in the last 10 years.
The study is called "Trends in Suicidality and Serious Self-Harm for Children 5-17 Years at 32 U.S. Children's Hospitals, 2008-2015" and will be presented at the Pediatric Academic Societies Meeting on Sunday, May 7, 2017. As the title indicates, the research was gleaned from 32 children's hospitals across the U.S. between the years 2008 and 2015. Over this period, the rates of children discharged from the hospital with a diagnosis of suicidality or serious self-harm rose from 0.67 percent in 2008 to 1.79 percent in 2015.
The research noted some interesting trends that parents, children's ministers and youth pastors alike should take into consideration as they minister to these age categories.
Kids are more likely to attempt suicide in the spring and fall
The lowest percentage of suicidality occurs in the summer months of June-August, while the highest percentage occurs during the spring (March-May) and fall (September-November). While the press release on the research findings does not suggest why this may be, we can add our own hypotheses here: Perhaps these times of year represent the times kids feel the most stress—the beginning or end of a school year. An article on kidshealth.org says teens interviewed after attempting suicide say they "did it because they were trying to escape from a situation that seemed impossible to deal with or to get relief from really bad thoughts or feelings."
Dr. Gregory Plemmons, the researcher who will be presenting the study at the Pediatric Academic Societies Meeting, told CNN that while the research didn't set out to answer why kids are attempting suicide at an increased rate, he did offer a theory as to why suicide attempts lessen in the summer months: "We know that school's a stress just like a job is a stress, so it may just be that removal of that situation allows some kids to cope a little bit better."
The largest increase was seen in teen girls
Plemmons also told CNN that at the beginning of the study in 2008, girls represented 60 percent of the children hospitalized for suicidal thoughts or attempts. By 2015, they represented 66 percent. A comparable study done by the Centers for Disease Control and Prevention indicate that actual suicides had tripled in girls ages 10 to 14 between the years 1999 and 2014.
Again Plemmons offers a theory on this: Girls are going through puberty at earlier ages than they ever have in history, and "puberty in itself is a risk factor for suicide."
The study certainly warrants more research to be conducted along similar lines. While the show 13 Reasons Why has gained a lot of press, psychologists and counselors are blowing the whistle on it for its graphic portrayal of a teen committing suicide. According to a statement by the National Association of School Psychologists, the reason the show is dangerous is because "research shows that exposure to another person's suicide, or to graphic or sensationalized accounts of death, can be one of the many risk factors that youth struggling with mental health conditions cite as a reason they contemplate or attempt suicide."
For those of us in ministry to teens and children, this information is alarming. By all accounts, suicidal thoughts, attempts and successful suicides are on the rise. Please be diligent with the kids you minister to. Experts cite the following symptoms to look for in children: depression, lack of joy, problems concentrating and attempting to withdraw from other people.