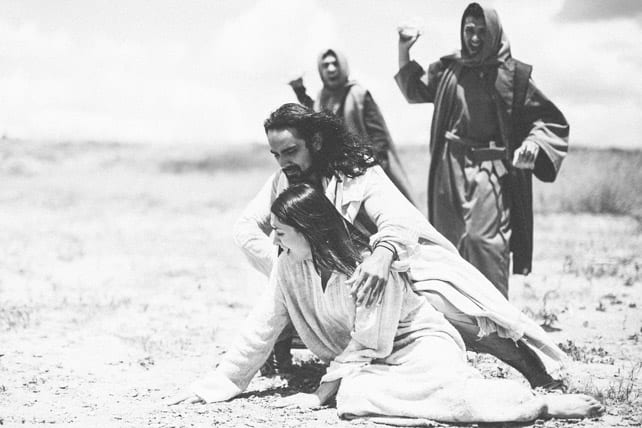 The negative effects of abortion are universal. Women who had abortions in "ideal circumstances" and those who said support "was lacking" left the experience saying they felt "their decisions were a mistake." But surprisingly, many of those who have had abortions came closer to God through that mistake.
That is the conclusion from unparalleled research titled "Women Who Suffered Emotionally from Abortion: A Qualitative Synthesis of Their Experiences" and published in the latest edition of the Journal of American Physicians and Surgeons.
Four researchers worked on the project, Priscilla K. Coleman, Ph.D., Kaitlyn Boswell, B.S., Katrina Etzkorn, B.S. and Rachel Turnwald, B.S.
The survey's respondents were women who had contacted crisis pregnancy centers for post-abortion care and were asked to describe the most significant positive and negative aspects of their abortion in an online anonymous survey.
DEEPENED SPIRITUAL LIFE AFTER ABORTION
Many women (just under 32 percent of the 987 who participated) expressed no personal benefits of their abortions.
The second largest group (17.5 percent) said the abortion resulted in a deepened spiritual life (finding forgiveness, peace, inner healing). Many of the responses had a distinctive spiritual aspect. The researchers characterized their answers this way:  
"The one positive is that it has brought me to my end and brought me to my knees before God. He has drawn me to him through His endless forgiveness, mercy and grace. I think He could have shown me those same things had I chosen another path, but this is how I came to Him, not as a Christian, because I already was one, but as one who really knows Him now."
13.3 percent said the abortion caused them to be more committed to crisis pregnancy work. 8.9 percent began writing or talking about their abortion to help others. And just over 8 percent committed to helping women recover from an abortion experience by sharing God's forgiveness and love.
"I understand the pain and can relate to the pain and difficult decision points of other women. That I may share my heart. That Jesus cares about people (about the women/mothers) and that I know/and can share and tell…that babies are in heaven, but that God can use even mistakes we make and turn it all around "beauty from ashes" or mush inside a [caterpillar chrysalis] turns into a butterfly."
Many of the women (7.5 percent) said the abortion resulted in their conversion to Christianity, and a personal relationship with Jesus Christ personally.
"I have faced my past, felt the emotions and mourned my losses, experienced anger and forgiven others for their participation. I am free in Christ. I can share my story without shame because I have brought the darkness into the light. I used to be a complete anxious mess—I couldn't concentrate I felt like a complete failure in every area and was totally isolated. Now I am free!"
The last group (6.4 percent) said they are now active in the pro-life movement.
NEGATIVE CONSEQUENCES
Answers to the question, "What are the most significant negatives, if any, that have come from your decision to abort?" were The abortion "took a life" (23.7 percent); Depression (14.4 percent); Guilt/remorse (14 percent); Self-hatred/anger at self/self-loathing/feelings of worthlessness/unworthy of love (12.4%); Shame: 86 (10.9 percent); Addiction, alcohol or drug abuse including alcoholism (9 percent); Regret (9.3 percent); Self-destructive behaviors including promiscuity, self-punishment, and poor choices (7.7 percent);  Low self-esteem (7.6 percent); Anxiety/fear (7.1 percent); Suicidal/suicidal thoughts/wanting to die/self-harm/ dangerous risks/suicidal attempts (6.2 percent).
Twenty states require pre-abortion counseling on a range of possible post-abortion emotional effects, with six states mandating only the sharing of information related to possible negative responses.
In their conclusion the study's authors suggest more treatment should be available and more research conducted on the effects of abortion.  
"Even in an ideal environment wherein women receive adequate counseling, are offered support to continue their pregnancies, and do not present with established risk factors, it is still possible to be blindsided by an abortion and suffer ill effects due to the inherent complexity of abortion. Future research should examine the psychological trajectories (positive and negative) of women who felt they received sensitive pre-abortion counseling, were supported had they chosen to give birth, and believed the abortion was the right decision to those who felt the pre-abortion counseling was inadequate, supports were lacking and their decisions were a mistake."
No previous studies of this size, using a qualitative methodology based on open-ended responses from women, who have sought post-abortion care from a crisis pregnancy center, have been conducted. Respondents came from every state in the nation except Hawaii.