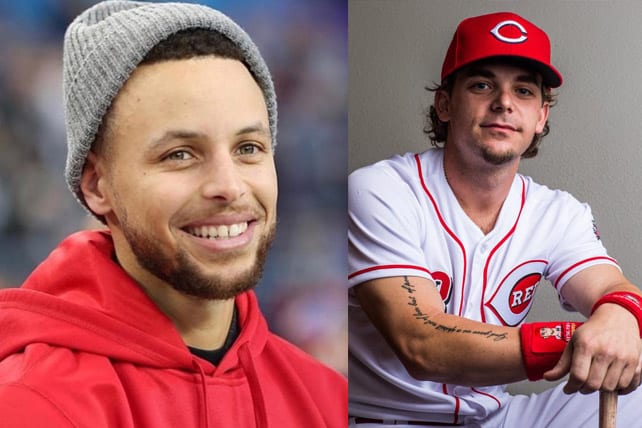 A couple of professional sports stars are making the news because of their talent and faith.
Steph Curry, fresh off another NBA championship with the Golden State Warriors, is prepping his production company, Unanimous, to create several faith-based family-friendly films.
Curry, a two-time winner of the NBA's Most Valuable Player award, told Variety that some of the films in the works will be stories with biblical Christmas and Easter themes, but won't be "overly religious."
"It's not about me hitting people over the head with a Bible and telling them they have to believe a certain thing, or think a certain way," Curry told Variety.
Another film in the making, Church Hoppers, will be a comedy where a group of guys help their friend navigate the dating scene at a series of churches.
Variety reports there will also be projects with sports and family themes.
Curry formed Unanimous Media with Jeron Smith, a former Nike brand manager and White House deputy director of digital strategy during the Obama administration, along with producer Erick Peyton.
He's taking the movie making venture seriously. In fact, he told Variety this will be the first time he won't play any basketball for a three-week period, instead focusing on his films.
Curry has always used his platform to point people to Jesus.
One of his favorite Bible verses is Philippians 4:13: "I can do all things through Christ who strengthens me." In fact, it's on his basketball shoes.
"I love that basketball gives me the opportunities to do good things for people and to point them towards the Man who died for our sins on the cross," he wrote in a 2015 Fellowship for Christian Athletes article. "I know I have a place in heaven waiting for me because of Him, and that's something no earthly prize or trophy could ever top."
Christian Athletes Share Faith in All-Star Game
Meanwhile, Major League Baseball's 83rd All-Star game Tuesday night will include Cincinnati Reds second baseman Scooter Gennett.
Gennett told Latino Sports that the Lord is vital to his life.  
"It's been huge especially in this game that's a game of failure," he said. "There are a lot of ups and downs, mostly downs, and after I was baptized in 2013, I quickly learned that if my career was over right now, I would be OK. There are other things that I can do in this life. To know that at the end of the day, Heaven is waiting on me and not letting baseball become my god was huge. When you are going through those slumps, a lot of guys are like, 'If I don't get out of this, my life is over.' So knowing that at the end of the day, I could work a normal job, die and go to Heaven, that's great. That's the Good News."
The Reds' All-Star second baseman says that prayer and communicating with God have helped him through many of the trials he's faced in his life.
"I've been through some ups and downs," Gennett said in 2015 when he was with the Brewers. "Without praying and without talking to God, I don't think I would have gotten through. God's with me wherever I go. Whether it's on the field or in the locker room, He's always with me. It all points back to the love of Christ who has a purpose for my life."
Listed on Gennett's social media accounts is the Bible verse 1 John 4:20.
"If anyone says, 'I love God,' and hates his brother, he is a liar; for he who does not love his brother whom he has seen cannot love God whom he has not seen."
When Gennett was with the Milwaukee Brewers he partnered with Open Arms home for Children in South Africa, which was started by Brewers broadcaster Davey Nelson.  
The charity provides a residential home for orphaned, abandoned or disadvantaged children and a few adults in the Eastern Cape of South Africa. They receive emotional, physical, spiritual and developmental support.
Gennett told Athletes In Action, "I hope to go spend some time there, not only to help provide food, toys and clothing, but to share Jesus, too."