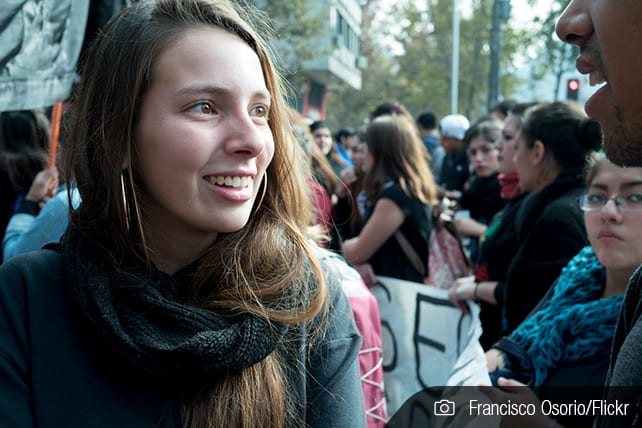 A new study is shedding additional light on the reason a growing number of Americans are claiming no particular religious affiliation. The group is collectively known as "nones." Simply put, "nones" don't believe the tenets of the faith.
Pew Researchers asked a representative sample of more than 1,300 of these "nones" why they choose not to identify with a religion.
The most common reason given (60 percent) was they "question a lot of religious teachings." The second-most-common reason is opposition to the positions taken by churches on social and political issues, cited by 49 percent of respondents.
Other responses include "I don't like religious institutions" (41 percent), "I don't believe in God (37 percent), "Religion is irrelevant to me" (36 percent) and "I dislike religious leaders" (34 percent).
Researchers split the respondents into three groups ("atheist", "agnostic" and "nothing in particular") to compile the numbers.
About nine in 10 self-described atheists (89 percent) say their lack of belief in God is a very important reason for their religious identity, compared with 37 percent of agnostics and 21 percent of those in the "nothing in particular" category. Atheists also are more likely than other "nones" to say religion is simply "irrelevant" to them (63 percent of atheists vs. 40 percent of agnostics and 26 percent of adults with no particular religion).
Previous studies from the Pew Research Center asked religiously unaffiliated Americans who were raised in a religion (who make up a majority of all religious "nones") to explain in their own words why they no longer identify with any religious group. Some said they do not believe in religious teachings or dislike organized religion, while others said they are religious (though unaffiliated) or that they believe in God but do not practice any religion.
Previous studies have identified "nones" as the fastest growing religion in America. One-fifth of Americans now list their religion as "none," up from only 7 percent two decades ago. Among adults under 30, those poised to be the parents of the next generation, fully one third are religiously unaffiliated.