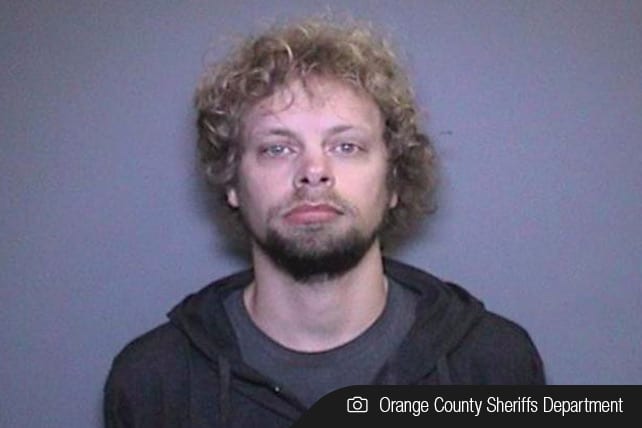 On the heels of an article favorably comparing Saddleback Church to Willow Creek comes news that a former youth mentor at Rick Warren's church in Lake Forest, California, was convicted by a jury Wednesday of molesting twin teenage boys.
Thirty-three-year-old Ruven (Ruben) Meulenberg was convicted of two counts of lewd acts with a minor younger than 14 and three counts of lewd acts on children 14 or 15 in an Orange county court, according to the City News Service.
The molestations occurred between May 2016 and May 2017 against twin boys that he mentored at Saddleback Church Youth Center. The actions took place off church property.
According to news reports, Deputy District Attorney Courtney Thom described for jurors an incident that happened when Meulenberg took the twin brothers to a movie theater. The youth mentor is said to have encouraged one of the boys to sit on his lap and proceeded to kiss the 14-year-old boy on the head, cheek and mouth.
Jurors were told Meulenberg asked the boy to switch seats with his brother after the boy said that he didn't feel comfortable kissing Meulenberg. Meulenberg proceeded to molest the other boy in a similar fashion.
"This occurred in isolation in the back row of a darkened movie theater," Thom said. "This is not saying hello or goodbye. This is the defendant manipulating his position of trust and confusing these young boys to see how far he could go."
On the way home from the theater, Meulenberg had one of the boys sit between his legs in the backseat of a car, according to Thom.
Once the boys got home, they told their mother what had occurred. The mother contacted a church official, who called sheriff's deputies.
In May of 2017, Saddleback issued a statement claiming Meulenberg was a volunteer and explaining the church goes to great lengths to investigate potential workers.
"To be considered for volunteering with kids or students, we require fingerprinting, professional background checks and personal interviews," the statement reads. "We also use services that report any illegal activity to us immediately. In this case, the accused volunteer had no record of arrest or criminal charges. Also, our church requires volunteers who work with students or children to complete an annual training regarding appropriate conduct. Our system of safeguards has safely served over 40,000 students and children for 38 years."
Meulenberg's status with the church is being questioned by Lighthouse Trails, a Christian publishing company. In a blog post last summer, Lighthouse pointed to a 2014 article written by A. Larry Ross Communications, which handles public relations for Saddleback and Warren. Meulenberg and his twin brother, Efraim, were described as "being on staff" at the church in a September 2014 article about their video game endeavors.