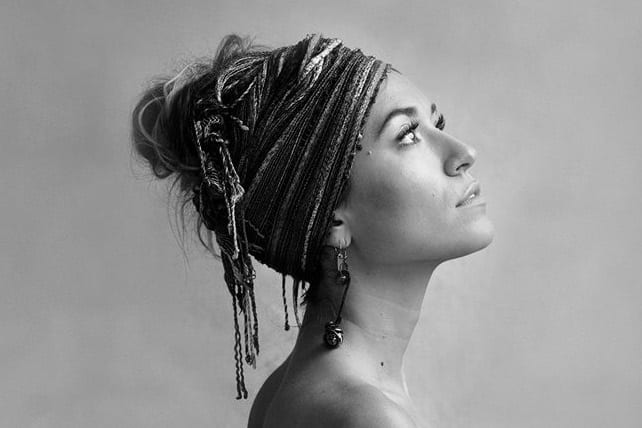 Lauren Daigle releases her Look Up Child album tomorrow, September 7, 2018, and with it new messages to inspire and encourage faith. This is Daigle's first album in three years since her How Can It Be album.
Topping the album is Daigle's "You Say" single which is currently #1 on Billboard's Hot Christian Songs chart (dated September 6) and has been #1 on the chart for seven weeks. "You Say" is the first offering from Daigle's second proper full-length, Look Up Child.
The "You Say" chorus says it all:
You say I am loved when I can't feel a thing
You say I am strong when I think I am weak
You say I am held when I am falling short
When I don't belong, oh You say that I am Yours
And I believe, oh I believe
What You say of me
I believe
Lauren Daigle: A Rising Star
According to Jesus Culture Music, Daigle has been nominated twice for a GRAMMY®, gathered three Billboard Music Awards, received an American Music Awards nomination, earned gold certifications for three singles and three K-LOVE Fan Awards.  
Now she's creating new music that comes from a deep place. Talking to a friend one day, Daigle said, "I feel like I'm losing myself to all of this. I sit in meetings all day and then I leave the meeting and I go onstage. And then it's just this chaotic hustle. And I don't know how to get a grip of just the things I used to love."
Her friend said: "Oh, you need to get in touch with your 8-year-old child again."
"What are you talking about?" she asked.
"The 8-year-old self that loved life, that had no constraints but didn't know capacity. How would the 8-year-old self exist in the world that you live in now?"
Lauren's take-away from that conversation? "I'm just supposed to be an 8-year-old child…like look up, child, that's what all that this is about."
With the "Look Up Child" lyrics, Daigle displays her childlike trust in God:
You're not threatened by the war
You're not shaken by the storm
I know You're in control
Even in our suffering
Even when it can't be seen
I know You're in control
And she hears God say:
Look up child, ayy
Look up child, ayy
Look up child, oh-oh-oooh
Lauren Daigle's Unique Style
On her Facebook page, Daigle says she's "a native Louisianian doing dat music thing." Her music shows her Louisiana roots with bluesy vocal runs, deep soul and raw lyrics. Jesus Culture Music describes her Look Up Child album as having organic instrumentation with live musicians and a string section to preserve the integrity of the sound.
Lauren writes on her site: "The studio has become my companion as I have poured all that I can into what is now a body of work I deeply treasure. From soaring melodies to reggae jive, from sweeping orchestral ballads to back beat vibe, Look Up Child has transcribed the pulse of my veins to musical form. I cannot be more excited for you to hear it. From the record to the upcoming live shows, every part of the musical experience will share profound love, deep rooted joy and hope like that of a child."
Daigle told Jesus Culture Music: "I want fans to leave with a sense of hope, joy and freedom they haven't known. By re-identifying that joy in my own life, the sound is deeper than I ever imagined it could be. It's about remembering what it's like to be a child again and to look up and see the clouds, the sunset, and the stars. It's about having hope once more. You can always come back to yourself. You can come back to the things you thought were lost. You can always come back to redemption."