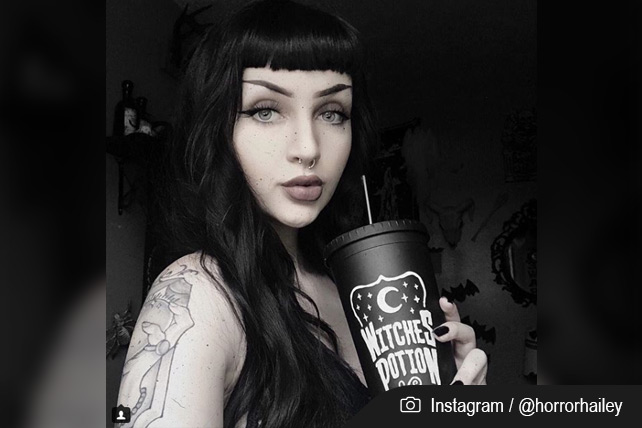 If you've noticed an increase in references to witches and mysticism lately, that's not just because Halloween is approaching. Surveys, social media sites and product branding indicate an increase in people who practice or are interested in witchcraft. Trend-spotters say millennials—especially young women—are drawn to Wicca, astrology and new-age spirituality.
About 1 to 1.5 million Americans label themselves Wiccan or pagan, according to a 2014 report by the Pew Research Center. That's more than the membership of some mainstream Christian denominations in the United States.
The rise in witchcraft is likely more than a trend, according to Carolyn Elliott, founder of Witch magazine. "We are in the midst of a beautiful, occult, witch renaissance," she says. Her comment appears to be in line with the ever-increasing reach of the occult into the general population. In a series of three surveys conducted from 1990 to 2008, Trinity College watched Wicca rise from 8,000 practitioners to 340,000 over the course of those years. Now, as Pew reported in 2014, that number has risen to as many as 1.5 million.
What Are Wicca and Witchcraft?
Wicca, which began in the mid-1900s in the United States and the United Kingdom, promotes free thought and encourages an understanding of the earth and nature. "Contrary to what those who choose to persecute or lie about us wish to believe," states wicca.com, "Wicca is a very peaceful, harmonious and balanced way of life which promotes oneness with the divine and all which exists." Yet as a pagan religion, Wicca involves the worship of goddesses and gods—and sometimes Satan.
With mysticism, definitions become murky. Not all practitioners of witchcraft identify as Wiccans, with some witches focusing on certain specialties. Birgitte Necessary, for example, is a "green witch" who practices herbal healing. Some witches reject Wicca as "a new age less-than-perfect reinvention of witchcraft," she says.
Likewise, new-age spirituality consists of a wide variety of beliefs and practices, ranging from yoga and meditation to pantheism and relativism. According to the Pew study, members of new age religions—46 percent of whom are millennials—tend to trust their common sense over Scripture or religious teachings.
Why Millennials Are Attracted to Mysticism
The rise of witchcraft is attributed to several factors, including decreased interest in religion and increased interest in spirituality. Other factors include the wellness and mindfulness movements, female-empowerment efforts and even the uncertain political climate.
"For a generation that grew up in a world of big industry, environmental destruction, large and oppressive governments, and toxic social structures, all of which seem too big to change, [witchcraft and astrology] can be incredibly attractive," says Melissa Jayne, owner of a metaphysical store in New York.
"Social structures, institutions and organized religion [are] failing us massively," says Maura Dillon, who brings meditation into Chicago-area schools. "I didn't feel like I was drawn to any of those mainstream ideologies." Dillon defines a witch as "a woman who worships herself as her own god." Many women, in fact, say they're attracted to the "divine femininity" of witchcraft.
Mysticism Rakes in Big Bucks
Psychic and metaphysical services are a booming business, worth $2 billion annually. The so-called mysticore trend is evident online, with hashtags such as #witchesofinstagram and popular influencers such as The Hoodwitch, who recently appeared at the BeautyCon event in Los Angeles.
Fashion and cosmetic companies are taking note. Sephora, for example, recently offered a Starter Witch Kit that included tarot cards and a crystal. After real witches complained that the product belittled their beliefs, the company pulled it from shelves.
As with any dangerous trend, it's up to Christians, churches, pastors and parents to be alert and to shine the light of God's truth into our dark world.