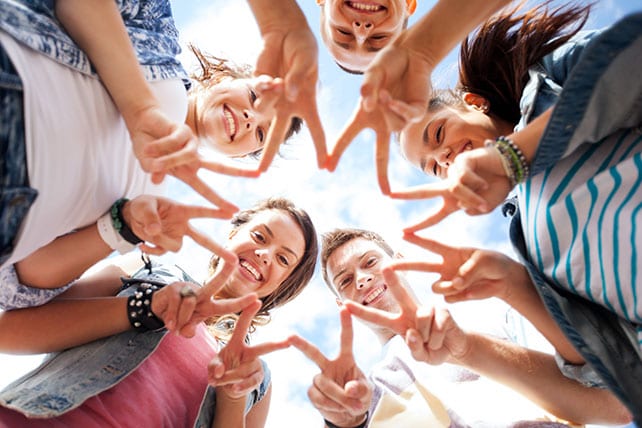 Christian youth group names add meaning to your church's gathering of teens. Plus, they create a sense of identity and communicate the ministry's purpose and plans. Like fun and games, clever youth group names aren't the main point of a church youth ministry. But they definitely add excitement and can attract more kids.
What should we name our ministry?
A general description such as "First Church Youth Group" may accurately describe your ministry. Then again, it's not very creative or catchy. Add pizzazz by incorporating something unique about your kids, your mission or even your location. Maybe your church is located on a hill or near water. Maybe your youth group is known throughout the congregation and community for conducting certain fundraisers or service projects. Take advantage of those angles for a unique youth ministry name.
Cool acronyms work well for youth group names. So do concepts that bring to mind visual images. If your church maintains separate programs for middle schoolers (or junior highers) and high schoolers, consider using different names for them. And if your kids also meet in small groups, each can have its own identifying name or theme. Just avoid using another company's slogan or the name of another nearby church group.
Because Christian youth groups aim to teach and share the gospel message, biblical concepts are especially powerful. Religious-themed youth group names serve as awesome reminders of why the ministry exists and what it aims to accomplish.
What's a good name for a youth group? The answer often can be found among its members. So involve your kids in the name search. When teenagers brainstorm together and reach a consensus, they'll feel more ownership of your church's youth program. Keeping kids invested and involved is essential for the long-term success of any youth ministry.
To begin brainstorming Christian youth group names, use this list of ideas:
40 Christian Youth Group Names to Consider
1. Youth Impact
2. Common Ground
3. The Rock
4. Pathfinders
5. Crossroads
6. LIFT (Love In Fellowship & Truth)
7. Catalyst
8. Voyagers
9. Cornerstone