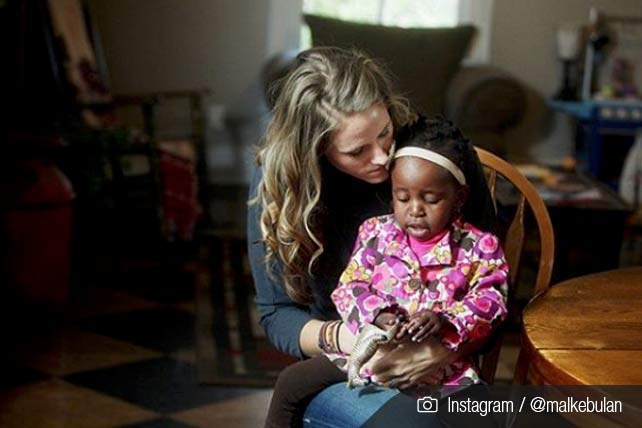 The case of American missionary Renee Bach—and a civil lawsuit against her in Uganda—is raising questions about the role of concerned yet unqualified individuals and the so-called "white savior complex."
Bach, a homeschooled high school graduate with no formal medical training, moved to Uganda at age 20 and founded the charity Serving His Children (SHC). Starting in 2009, she provided free meals to children in the impoverished area of Jinja, a hub of evangelical missions work. But soon, according to the lawsuit and some former volunteers, Bach began treating very sick children without medical knowledge or supervision.
Bach admits 105 children died at her facility and says "mistakes were made," but she insists those mistakes "never resulted in the harm of any individual."
White Savior Complex or Good Intentions Gone Wrong?
In Uganda, malnutrition causes 45 percent of child deaths, and Bach says she felt called to act. Saying parents sought her help, she began refeeding children with high-calorie milk.
One-fifth of the children SHC took in during 2011 died, according to documents. Saul Guerrero, a malnutrition expert at UNICEF, says treating the condition—even via IV—is extremely risky. It's actually safer to do nothing, he says, because children's bodily functions aren't working.
One former volunteer who initially admired Bach says she became horrified at how sick the children were. "They had complicated illnesses," says Jackie Kramlich, a registered nurse hired by SHC. She recalls witnessing Bach perform a blood transfusion while referencing advice from Google. Thinking "this isn't a game," Kramlich quit and sent a letter to SHC's U.S. board of directors. Kramlich also claims Bach recruited families from local hospitals to come to her center, which received steady funding.
Bach admits performing certain procedures without supervision but adds "it was always under the request and direction of a medical professional." The missionary blogged extensively and now regrets writing in the first person. "Looking back [it] sounded prideful, as if I wanted to allude to the fact that I was…doing all of those things myself," she says.
Is Bach the Victim of "reputational terrorism"? 
Primah Kwagala, a civil-rights attorney in Uganda, insists Bach must be held accountable for the deaths. She filed suit on behalf of two Ugandan women whose children died, though Bach's attorney, David Gibbs, says SHC never treated one of them.
Gibbs also claims "reputational terrorists" are attacking his innocent client "with false allegations using the platform of social media." The lawsuit, he adds, is "entirely without merit." Bach, who says she gets "death threats all the time," isn't planning to return to Uganda for the next hearing, scheduled for January 2020.
The group No White Saviors is speaking out against missionaries such as Bach. Someone claiming to have worked in Jinja writes, "Good intentions are not enough," adding that publicity is necessary when justice hasn't been served.
Lawrence Gostin, head of the Center on National and Global Health Law, says it's arrogant for untrained overseas missionaries to assume they're doing good. "The American cultural narrative is that these countries are basket cases," he says. "People…have no idea how much harm they can cause." Supporters back home also play a role, he says, by celebrating the exploits that missionaries share online or in missionary letters.
But the other side of the argument is that Bach's organization, although acting with good intentions, was overwhelmed by the problem it was trying to address. "Many of the children cared for by Serving His Children are days away from death when they arrive at the health facility with their guardian," Gibbs told reporters.
As explained in a May 2015 letter written by SHC's board of directors, Bach assisted nurses and other medical professionals at the facility and only provided medical care in "emergency situations or where there was no immediate help available." Bach admits she has, at times, acted "outside of my qualifications" but realized, as early as 2015, that she needed to leave the medical procedures to medical professionals. She has since stepped down as director of SHC, and a licensed Ugandan doctor has taken her place.
The trial is scheduled to take place in January 2020; Bach does not plan on returning to Uganda.