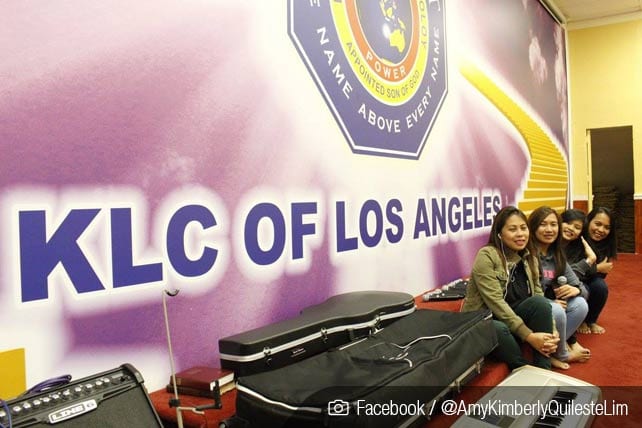 An FBI investigation into human trafficking and immigration fraud culminated in Wednesday's arrest of three U.S. leaders of the Kingdom of Jesus Christ (KOJC). This is the latest in a string of legal troubles for the Philippines-based church, led by Pastor Apollo Quiboloy.
After raiding KOJC's Los Angeles-area offices, federal authorities arrested three administrators for allegedly forcing immigrants to participate in a fundraising scam. As far back as 2013, say investigators, KOJC secured visas under false pretenses for church members. Once these volunteers, often called "miracle workers," arrived, their passports were confiscated and they were forced to solicit money on streets. Though donations supposedly were being collected for poor Filipino children, the FBI's Laura Eimiller says, "In reality, we believe the money is going to fund the lavish lifestyles of the leaders of this scheme."
Workers Describe Abusive Conditions
According to the criminal complaint, church workers brought to the United States were told they'd be performing music. Instead, they had to work long hours to meet daily fundraising quotas—or else face physical and emotional abuse. Authorities say workers describe sleeping in cars, living at truck stops, and being forced into sham marriages to stay in America. Though almost $20 million was collected and sent back to the Philippines, the FBI says, little made its way to the church's nonprofit organization Children's Joy Foundation USA.
The arrested leaders include Guia Cabactulan, KOJC's top U.S. official, who's charged with overseeing the scheme. He and Marissa Duenas were arrested in California, while Amanda Estopare was arrested in Virginia. Authorities are continuing to search locations in California and Hawaii connected to KOJC, and the FBI has a hotline (with English and Tagalog speakers) for potential victims or anyone with information about the church's operations: 1-800-225-5324
KOJC: This Is a 'grand conspiracy' 
A church spokesperson calls this week's arrests part of a "grand conspiracy" to put KOJC and Quiboloy "to shame." The allegations, says Israelito Torreon, are "lies concocted by former members of the kingdom who struck an alliance with forces who have an ax to grind against" the pastor.
Quiboloy, a prosperity-gospel televangelist and the self-proclaimed "Appointed Son of God," founded KOJC in 1985. He's a longtime friend of President Rodrigo Duterte, who has used the church's TV and radio broadcasts to voice his opinions. Last year, Quiboloy claimed he prevented a major earthquake from striking the Philippines. Indigenous people say the pastor has grabbed their land for his compound in Davao City.
KOJC, which has about 6 million members, has been in hot water before. In 2018, a church leader in Hawaii was arrested for smuggling money and for helping Quiboloy avoid prosecution. That same year, a church member accused the pastor of running a child sex ring. In December 2019, another church member accused Quiboloy of sexual abuse and forced labor, saying the exploitation began when she was 12—and that church members justified it. Through his spokesman, the pastor calls the allegations "a pack of lies."
On its website, the Christian Apologetics and Research Ministry lists several warning signs of cult-like statements and behaviors by Quiboloy.