"It's important for younger people to realize that this is not something where you just bounce right back," Stephens said.
In early March, the Rev. Kim Strong and his wife, Margo, thought they'd come down with the flu. He felt better after a few days. She felt worse.
They couldn't get her seen at urgent care centers, and they struck out trying to get a virtual visit with a doctor.
On the morning of March 17, the situation grew dire.
"My wife woke me up and said, ʽI think I'm dying,'" Strong said.
Strong, pastor of Trinity United Methodist Church in Conway, South Carolina, took her to a local hospital, where she was diagnosed with COVID-19 and found to have pneumonia and a blood clot in one lung.
Margo Strong, 61, battled back, and was released from the hospital after six days.
"I'm very positive if we'd waited another day (to go to the hospital) she would have died," the pastor said.
Not surprisingly, theological reflection has been a part of the coronavirus experience for United Methodists, including the Rev. Mike Baughman.
The 41-year-old Baughman, who leads Union, a coffee house and worshipping community in Dallas, had asthma as a child but found himself fighting for breath in a way he never had after he had the coronavirus in late March and early April.
As he struggled, the Hebrew word "ruach," for breath or spirit, came into his mind.
"When you cannot breathe or it hurts to breathe, the notion that God is in that breath is a really powerful thing," Baughman said. "It both gave me a deep appreciation for God's presence in that moment and a deeper sense of how sustained we are by God."
Many United Methodists who did not contract the coronavirus themselves have had a loved one who did.
That's the case with Bishop Bickerton. As he has led the New York Conference through the pandemic, the bishop has had to worry about his 84-year-old father in Florida.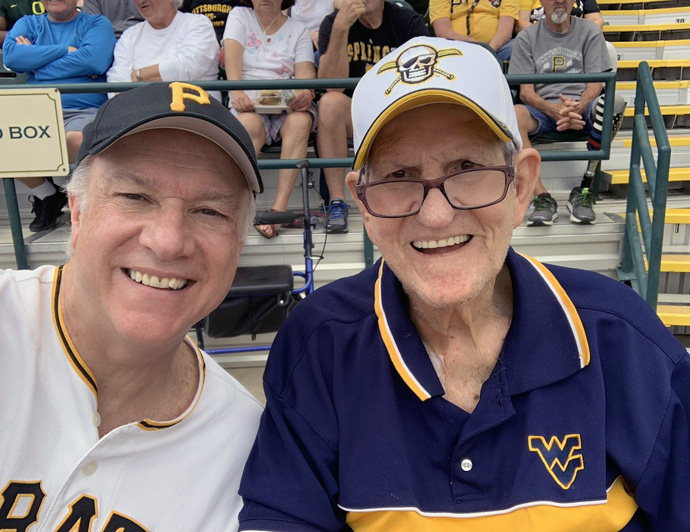 After weeks of testing positive, Jim Bickerton began to test negative.
"The nursing home is all completely negative at this point," Bishop Bickerton said. "They had 58 cases and 12 people died. For my dad to be one of the survivors is a real blessing for us as a family."
The bishop is deeply involved in planning for New York Conference churches to reopen, something that could begin later this month.
Meanwhile, many United Methodists have been part of the mass rallies against racism—events that hold the potential for spreading COVID-19.
Bickerton still favors participation and one reason is the connection he sees between racial inequities and the coronavirus.
"It's been well documented that people of color and the immigrant population have been disproportionately affected because of the economy or health care difficulties," he said. "It's because of racism that the virus struck in certain points of our conference more significantly."
So Bickerton advises United Methodists to don masks, observe social distancing and protest to help force comprehensive social changes for a fairer society.
"If we don't, things like this pandemic are going to rise again."
---
This article originally appeared on UmNews.org. Hodges is a Dallas-based writer for United Methodist News. Gladys Mangiduyos and Eveline Chikwanah contributed.