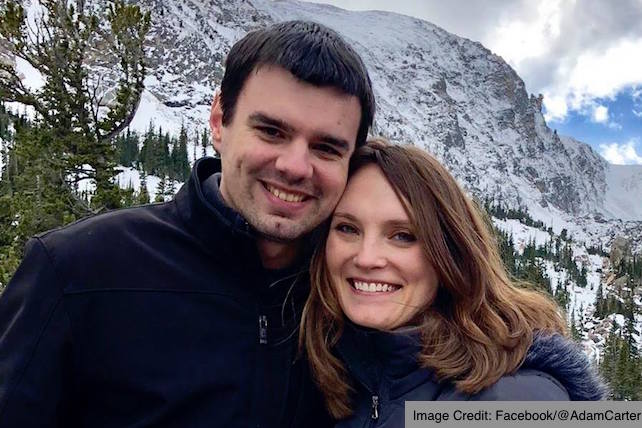 UPDATE: Since publishing this article, authorities have confirmed that the deceased female found inside Marilane Carter's vehicle was in fact her. Leawood Baptist Church, where Adam Carter is the lead pastor, posted this announcement to their Facebook page after the news came to light:
It is with very heavy hearts that we share that Marilane Carter has passed away. Her vehicle and body were found Tuesday in the West Memphis area. Law enforcement says that foul play is not suspected.
Please keep Pastor Adam and the children in your prayers.
Many of you have already been asking if there is anything else you can do to help the family at this time. The best thing that we can do right now is pray for them. They don't have any immediate physical needs. If that changes, we'll be sure to let the LBC Faith Family know.
---
After a search for a missing pastor's wife entered its third week, a new discovery on Tuesday brought sad news to the woman's family. The remains of Marilane Carter, a wife and mother of three small children, is believed to have been found in a shipping container near the area she was last heard from.
Marilane's uncle was the one who found her vehicle inside a shipping container in a field off Interstate 55. It appears she drove the vehicle into the shipping container. The uncle found a body inside the vehicle and called the police. Marilane's family and volunteers had been searching that area since that was the last cell phone ping they had.
Marilane Carter went missing over two weeks ago after she left her home to go visit family and seek treatment for a mental health issue. As ChurchLeaders reported previously, Marilane left her home in Overland Park, Kansas on August 1st around 8pm. She was headed to Birmingham, Alabama. Adam Carter, Marilane's husband, last heard from her on Sunday, August 2nd around 7:45pm. At the time of their conversation, she was about to cross the I-55 bridge heading into Tennessee. It appears her cell phone had been turned off shortly after that call.
According to the Crittenden County Sheriff Department, Marilane's family members had been searching the area over the weekend, but most had gone home by Tuesday. Marilane's uncle decided to stick around and continue searching. That's when he found the shipping containers and saw that one was open.
A positive identification of the woman's body found inside Marilane's car is still pending, but authorities do not suspect foul play.
The Facebook page Find Marilane posted this announcement about the discovery:
With a heavy hear we share this update with everyone. Today Marilane's vehicle was found in West Memphis, AR, in Crittenden County. A female was found deceased in the vehicle. Law enforcement says that foul play is not suspected. The family asks for your thoughts and prayers right now and in the upcoming days.