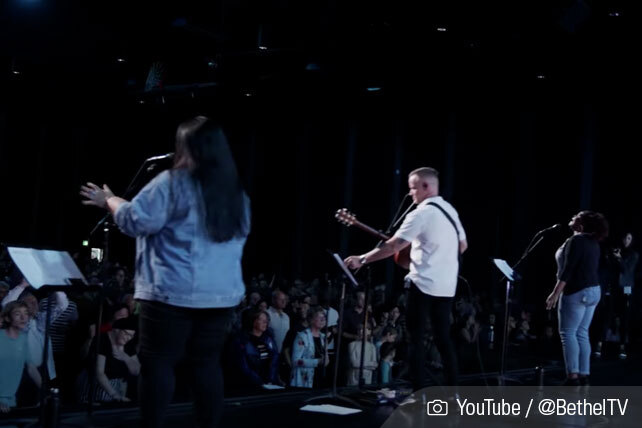 An attendee of Bethel Church in Redding, California has been arrested for concocting a "Ponzi scheme" which swindled investors out of $35 million. Some of the investors were also members of Bethel Church. 
Matthew Piercey set up the investment companies Family Wealth Legacy and Zolla to allegedly entice investors to give him and his business partner, Kenneth Winton, money. Piercey is being charged with wire fraud, mail fraud, money laundering, and witness tampering. Winton is charged with conspiracy to commit wire fraud.
"Piercey and Winton used some investor money to make payments to other investors in a 'Ponzi scheme,'" a statement released by the Department of Justice reads. "In total, they paid back approximately $8.8 million to investors. They used other investor money for various business and personal expenses, including two residential properties and a houseboat. Few, if any, liquid assets remain to repay investors."
In a court filing dated November 16, 2020, Piercey's actions in the scheme are described as follows:
From at least 2016 to 2020, Piercey's primary if not sole occupation has been running the Family Wealth Legacy and Zolla investment companies. Piercey often paid off his lines of credit, credit cards, and personal and business expenses with investor funds, and his companies did not generate revenue sufficient to cover overhead and expenses while still paying investors the returns they were promised or otherwise led to expect. Piercey entered a pattern of paying old investors lulling payments with new investor funds, while making various false and misleading statements, half-truths, and omissions to raise new money and to hide the constant downward financial spiral. 
When FBI agents arrested Piercey in November, he tried to evade them by jumping into his vehicle and leading them on a high-speed chase. Eventually, he stopped at Lake Shasta and dove into the (currently frigid cold) water. With the help of an underwater "sea scooter," Piercey stayed submerged in the lake for some 25 minutes before he emerged and was taken into custody. 
Piercey and Winton are currently awaiting their trials. 
If convicted, the two face 20 years in prison as well as hundreds of thousands of dollars in fines. Piercey, specifically, has 31 charges against him, with a fine of up to $250,000 attached to each count.
How Was Bethel Church Involved?
According to a law enforcement officer who spoke with the Sacramento Bee, Piercey used his involvement with Bethel Church in Redding to draw people into investing in his scheme. No investors are named in the charges brought against Piercey, but experts believe groups like churches are particularly vulnerable to such schemes. Experts refer to the phenomenon of con artists targeting church groups as "affinity fraud." 
Private investigator Kevin Baker told the Sacramento Bee that tight-knit communities like churches present prime opportunities for such schemers. There is a certain level of trust that exists between members of churches, and, as Baker explains, it's easy to get the word out in such communities: "It gets communicated faster and spreads … like a virus." 
This isn't the first time the church has faced such a scheme. In 2009, another Bethel Church attendee, David Souza, swindled over 20 members of Bethel Church out of hundreds of thousands of dollars. Souza was sentenced to 18 years in prison.
The action seems to have prompted church leadership to publish a disclaimer on its site stating that they do not endorse any investment opportunities.