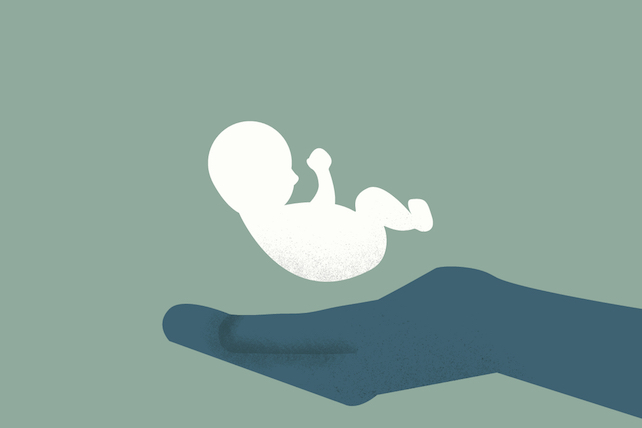 Kentucky's Senate Bill 9, which mandates medical care for babies who live through botched abortions, became law this week after Democratic Gov. Andy Beshear failed to veto it. For any baby born during an abortion procedure, the born alive bill requires treatment "as a legal person…with the same rights to medically appropriate and reasonable care and treatment." A birth certificate must be issued, and parents aren't held liable for the actions of medical professionals.
The legislation's sponsor, Republican State Sen. Whitney Westerfield, was grateful for no gubernatorial veto but disappointed that Beshear didn't sign the bill. "I'll take what I can get," he says, adding that the new law cements Kentucky's role as a "leading pro-life state." Westerfield says, "It means that we're going to protect children that are born alive, under any circumstance, not just from a failed abortion attempt." 
Born Alive Bill: Redundant or Essential? 
Opponents of Senate Bill 9 say current medical laws and ethics require health professionals to care for any newborn, regardless of the circumstances. The ACLU of Kentucky had urged Beshear to oppose the measure, calling it "an inflammatory law that was motivated purely by politics and has no basis in the real-life practice of medicine." The group also labeled it "a solution in search of a nonexistent problem," claiming it "uses inflammatory rhetoric to make physicians who provide abortion care appear criminal."
Supporters, however, emphasize that existing legislation isn't sufficient, especially when surviving babies are "born with a disability" or aren't "wanted by the parent or guardian." Alison Centofante with the pro-life group Live Action tells The Christian Post, "The 2002 Federal Born Alive Infant Protection Act is insufficient to ensure babies surviving abortion are given appropriate care because it simply acknowledges that all newborns, regardless of the circumstances of their birth, are to be recognized as persons from the moment of their birth if they show any sign of life. It does not provide specific duties for an abortion doctor to follow or penalties if they are not followed."
Last October, President Trump signed a "born alive" executive order that applies to federally funded facilities. The efforts were sparked by controversial 2019 comments from Virginia Gov. Ralph Northam that some people said promoted infanticide.
A Look at 'born alive' Stats
The nonprofit Live Action, founded by a teenager in 2003, rejects the Kentucky governor's claim that babies surviving abortion and receiving no care "never happens." In fact, it reports that during the last 12 years, 108 babies have been born alive during the procedure in just five states. (Statistics from Texas, for example, indicate that two out of every 100,000 babies live through an abortion attempt.) Only eight states mandate reporting of that statistic, according to Live Action.
In a study that covered the years 2003 to 2014, the Centers for Disease Control and Prevention (CDC) reported that at least 143 babies died after being born alive during botched abortions. The pro-life group Charlotte Lozier Institute notes that the CDC stated this number "could be an underestimation." An institute spokesperson says laws like Kentucky's are needed so newborns aren't left "to die on the table."