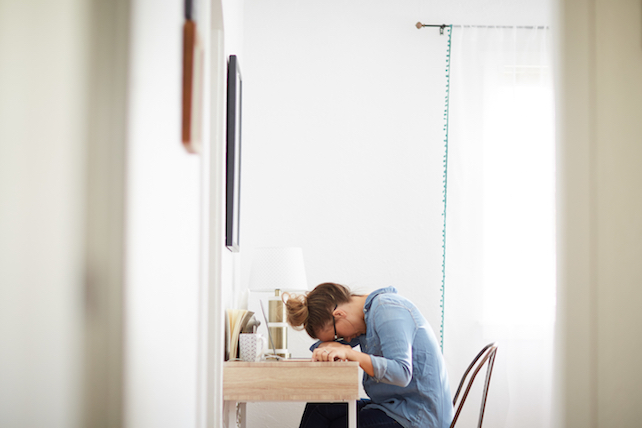 (RNS) — Four in 10 U.S. adults say they have been harassed online, according to a Pew Research Center study released Tuesday (Feb. 2). Though people responding to the Pew survey in September cite a number of reasons for why they have been targeted, one-fifth of those who have been harassed believe it was because of their religion.
Those most likely to say they were harassed online due to their religion? White evangelicals.
According to the study, 3 in 10 white evangelicals (29 percent) who have experienced online harassment believe it was a result of their religion, compared with 11 percent of white nonevangelical Protestants and 15 percent of Catholics. Atheists are the second highest group surveyed (21 percent) to say the online harassment they've experienced was directly related to religion.
"The study shows there are some groups who are more likely to attribute their harassment to their religious beliefs than others," according to the Pew report.
The reported levels of online religious harassment have increased since a similar study conducted by Pew in 2017. At that time, 12 percent of those who had experienced online harassment cited their religion as the reason for the attacks.
To conduct the survey, Pew asked respondents if they'd experienced any of six abusive behaviors online: physical threats, stalking, sustained harassment, sexual harassment, offensive name-calling or purposeful embarrassment. If respondents indicated they had experienced one or more of the six, Pew then asked why they thought they had been targeted.
The study offered five possible motivations for the experienced harassment. In addition to religious reasons, they included a person's political views, gender, racial or ethnic background and sexual orientation. Political views was the most common reason for which people said they were harassed — with half of adults who have experienced online harassment saying they believe it was a result of their personal political views.
While the study did not take into account how vocal or upfront respondents were with their religion in their online lives, a 2014 Pew study showed white evangelicals were the most outspoken religious group online — one-third of white evangelicals in the study said they have shared their own faith online, compared with 15 percent of white mainline Protestants, 30 percent of Black Protestants and 15 percent of Catholics.
The most recent survey did not have enough respondents in the sample who were Black, Hispanic or Asian and part of specific religious groups to be broken out in separate analysis, according to the Pew report. However, Black and Hispanic respondents who have been targeted online were more likely than white respondents to say they were harassed online because of their race or ethnicity, according to a separate Pew report on the study.
The study also found that men and Republicans who have experienced online harassment are more likely to attribute that harassment to their religion. Among men who have experienced abusive behavior online, 21 percent say their religion was the reason they were targeted, compared with 16 percent of women.
Women, on the other hand, are much more likely to say the online harassment they've experienced is sexual in nature (16 percent of women vs. 5 percent of men), according to a separate Pew report on the study. Women are also more likely than men to say they've been stalked online (13 percent vs. 9 percent).
When looking at political affiliation among those who say they have been harassed, Republicans and independents who lean Republican (22 percent) are more likely than Democrats and independents who lean Democrat (16 percent) to say the abusive online behavior was due to religion.
The perceived persecution of Christian beliefs in America was a frequent rallying cry for former President Donald Trump and his allies — both in the GOP and in many evangelical pulpits.
"People of faith are under attack," said Donald Trump Jr. at the 2020 Republican National Convention. "You're not allowed to go to church, but mass chaos in the streets gets a pass. It's almost like this election is shaping up to be church, work and school vs. rioting, looting and vandalism."
From claims that Democrats would "cancel Christmas," to insistence that only Trump could save God in America, the rhetoric around Trump's campaign and presidency echoes a long tradition in American evangelicalism of feeling like the outsider — what has sometimes been dubbed " the evangelical persecution complex."
The American Trends Panel, created by Pew Research Center, is a nationally representative panel of randomly selected U.S. adults. Data in this report is drawn from the panel wave conducted Sept. 8-13, 2020. A total of 10,093 panelists responded, with a margin of sampling error of plus or minus 1.6 percentage points.
---
Article by Roxanne Stone. This article originally appeared on ReligionNews.com.