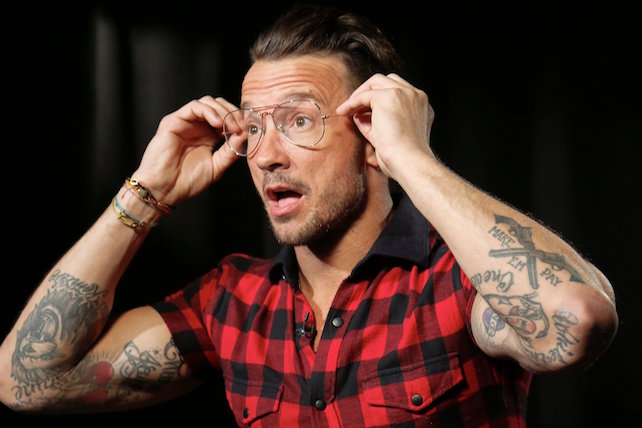 NEW YORK (RNS) — In a leaked audio call obtained by The Daily Mail, the founder and senior pastor of Hillsong Global, Brian Houston, described the events that led up to the firing of the lead pastor of the church's New York City congregation, Carl Lentz.
Houston said difficulties with Lentz's leadership emerged long before the recent revelations about the Hillsong East Coast pastor's affair with Ranin Karim, a 34-year-old designer he met in Brooklyn, New York.
"I was already at the point, at the end of the summer, that I felt like Carl and Laura's time in New York was coming to an end," Houston said of Lentz and his wife, who also worked for the church.
Brian and Bobbie Houston founded the original Hillsong Church in 1983 in the suburbs of Sydney, Australia. It now has locations in 28 countries and, pre-pandemic, saw an average 150,000 attenders each week, according to its website.
Houston accused Lentz in the Daily Mail recording of "general narcissistic behavior. Manipulating, mistreating people. Breaches of trust. Constantly lying." Houston went on to describe the global megachurch network as "one house with many rooms," but he said Lentz always seemed to be doing his own thing with Hillsong East Coast.
"If it was just about a moral failure, perhaps it would have been possible to work with Carl and Laura and work their way through it and have a period of restoration," Houston said on the call that took place the week before Thanksgiving with global church leadership and top donors.
"But the nature of where my relationship with Carl already was, then add the significant nature and the serious nature of the moral issues, just meant that I believed and the board believed the only way to go was to terminate Carl and to start with a fresh start in New York," Houston said.
The Daily Mail's report quoted anonymous sources alleging Lentz had multiple affairs during his tenure at Hillsong, and that Houston implied the same in the recording the newspaper obtained, but while Houston talks about "affairs" in the plural, the recording is not entirely clear.
Houston and Hillsong Global did not immediately respond to requests for comment.
On Nov. 4, Houston emailed staff and members of Hillsong East Coast about Lentz's termination. The email, obtained by Religion News Service, cited "leadership issues and breaches of trust, plus a recent revelation of moral failures" for Lentz's firing but did not reveal more details.
The following day, Lentz, who founded the New York Hillsong location in 2010 with Houston's son Joel, admitted in an Instagram post that he'd been "unfaithful to my wife."