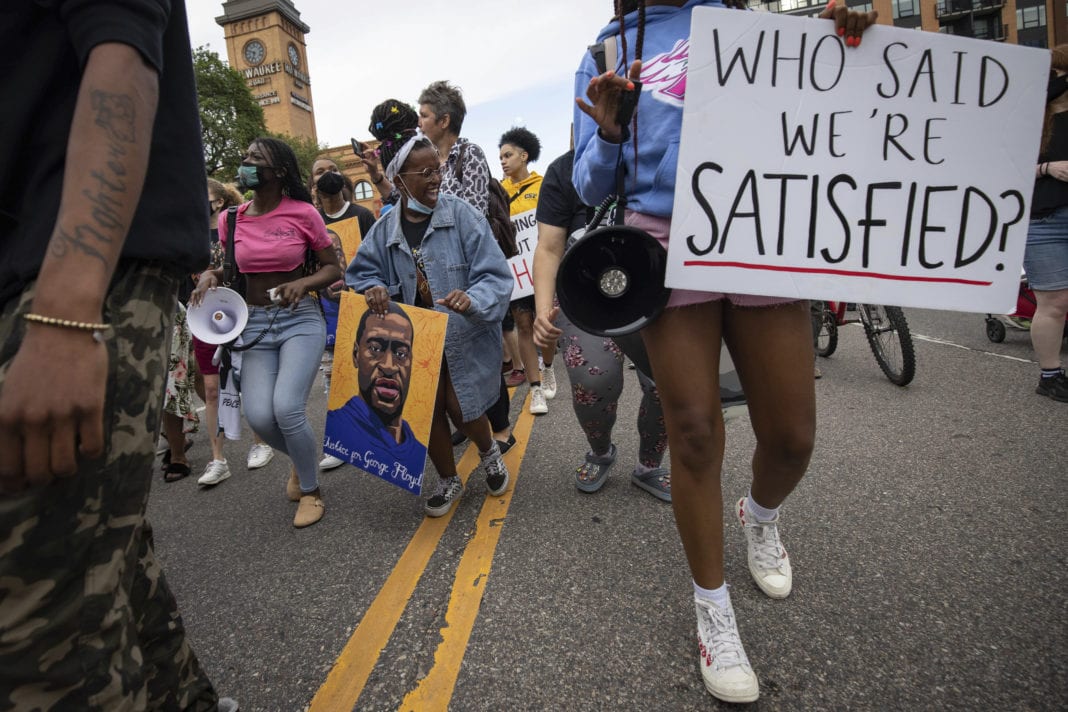 (RNS) — Los Angeles pastor Stephen "Cue" Jn-Marie is quick to point out the movement for Black lives and Black Lives Matter has been going on for eight years, but he believes it was "an act of God" that transformed it last year into the largest social movement in U.S. and world history.
"Who can articulate that, but a faith leader?" he added.
For Jn-Marie, who founded the Church Without Walls in Skid Row, the Black Lives Matter movement is valid without faith leaders but, he said, clergy help "people see God's heart for the movement."
One year ago, the death of George Floyd under the knee of a police officer galvanized the nation — and eventually much of the world — into months of historic protests against police brutality and systemic racism and in support of Black lives. Clergy were often front and center in these protests and their clarion call not only to politicians but also to religious leaders sparked a racial reckoning within churches, synagogues and mosques. On the anniversary of his death, these leaders reflect on how much has changed — and how much there is still do to.
"George Floyd's murder brought a renewed urgency to stop the epidemic of anti-Black police violence and deep-rooted injustices in our justice system," said Madihha Ahussain, senior policy counsel for Muslim Advocates. She pointed to what she described as the historic verdict in the trial of Derek Chauvin, the former Minneapolis police officer, who was found guilty of murdering Floyd when he knelt on Floyd's neck, as evidence "change is possible." But, she said, there is still so much more to do.
She noted work Muslim Advocates has been doing on behalf of Muhammad Muhaymin Jr., a disabled Black Muslim who died in police custody in Phoenix in 2017. Recently released video footage reveals an eerie echo of Floyd's death, as Muhaymin screams "I can't breathe," under the knee of a police officer.
"We must fight to ensure the other officers involved in Floyd's murder are held accountable. We also must fight for Muhaymin, Ronald Greene, Daunte Wright, Adam Toledo, Breonna Taylor and so many other victims of police violence," Ahussain said.
Often leading the charge have been Black ministers. The Rev. Greg Drumwright of Greensboro, North Carolina, is one.