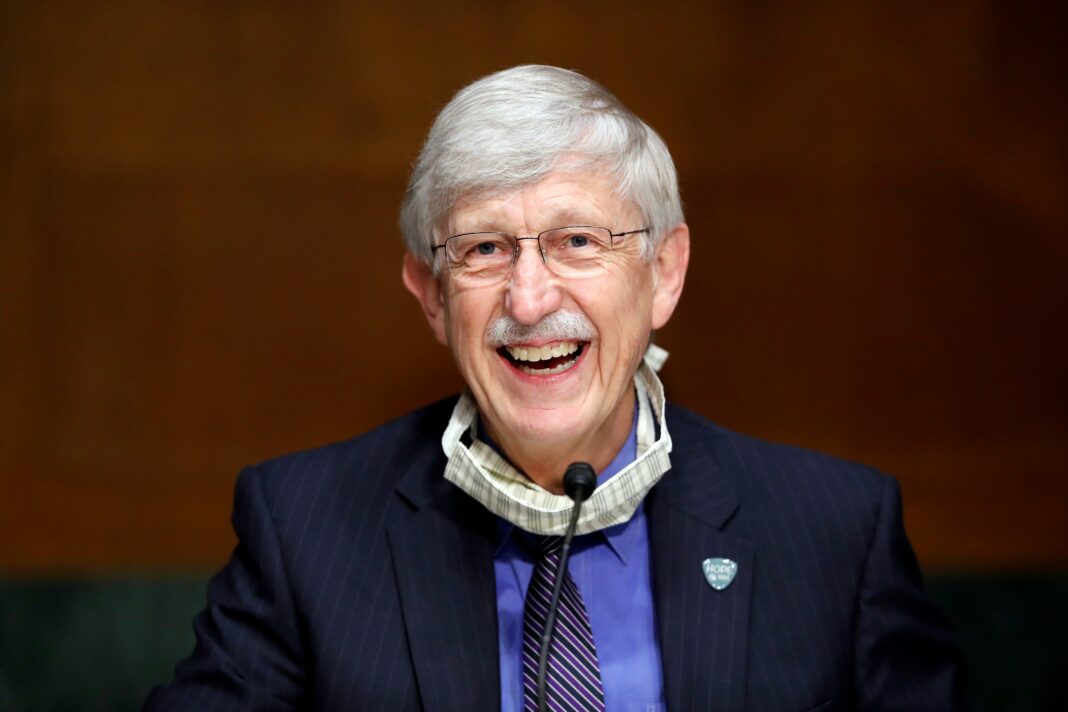 WASHINGTON (RNS) — Earlier this month, the White House announced a "month of action" to help ensure 70% of U.S. adults are at least partially vaccinated by July 4. Officials have since outlined a flurry of faith-based partnerships, hoping to leverage the clout and know-how of faith groups to aid in immunizing the public against COVID-19.
To help explain the role of faith groups in the national vaccine push, Religion News Service spoke with Francis Collins, an evangelical Christian who also serves as director of the National Institutes of Health. Collins discussed the program, as well as his faith and how he views the intersection of religion and science. This interview has been edited for length and clarity.
Why is the government is looking to religious groups for help in vaccination efforts?
It's nice to be able to have this conversation. As a scientist and a person of faith, this is right in my sweet spot.
People of faith have issues (with vaccines), and every person has some different set they're concerned about. When getting an answer from a guy like me, a scientist who works for the government, maybe they say, "Well, maybe he has a reason to want us to do this." But if your pastor says, "I've looked at this information and I want what's best for my congregation. I don't want to see more people die from this terrible illness that's taken almost 600,000 American lives. So I've educated myself, and I'd like you to know, from me, the benefits and risks. Can we talk about it?" — that gets people's attention.
While vaccine hesitancy or anti-vaccine sentiment is not unique to any faith group, a recent poll found white evangelicals have a higher-than-average rate of vaccine refusals. But the same poll also found many of them said they could be persuaded by faith-based overtures. Have you seen evidence these overtures are moving the needle?
Yes, although it's hard to collect really solid data to say how many people changed their minds because they heard from a faith leader. I could give you lots of anecdotes — although the plural of anecdotes is still not data.
I do think it is not a stretch to say, for all of us who've prayed for deliverance from COVID-19, the vaccines are an answer to that prayer. That is very much consistent with the way God often responds to our needs — by working through human capabilities that we've been given as a gift by the Creator. Why wouldn't you want to take that gift and not just look at it, but open it up and then roll up your sleeve?