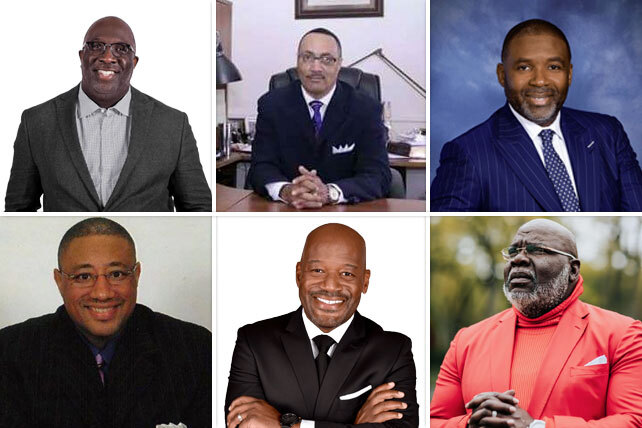 Distrust is one factor hampering the COVID-19 vaccination rollout. That's why health officials are turning to church leaders for assistance, especially in Black and minority communities.
Although African Americans are disproportionately affected by the coronavirus, that population also faces historical and logistical obstacles to getting immunized. So Black pastors are working to protect their flocks and communities by rebuilding trust, serving as role models, and providing venues for vaccine distribution.
The Church Is Here 'to save lives' 
In Ohio, a Minority Health Advisory Group is working with African-American pastors and exploring the possibility of giving vaccines at churches. Bishop Timothy Clarke, senior pastor of First Church of God in Columbus, says, "Like an evangelist speaks to the unconverted, I've got to speak to the unconvinced, and I've got to advocate for this vaccine, because if people believe the lie then they are not going to do it."
Another Columbus faith leader agrees that African-American pastors play a vital role. "People see our faces," says Charles Tatum. "They know our voices, and we are everyday people to them." As he waits for his turn to get his vaccine, Tatum is holding community forums featuring Black physicians.
In Panama City, Florida, Pastor Russell Wright Sr. has offered his church as a potential vaccination site. "My people are ecstatic that we are going to step up in helping to save lives," he says. "That's what the church is for." He points to the infamous Tuskegee Project, in which Black men were experimented on without consent, as one reason minorities tend to be "apprehensive" about America's health care system.
Bishop Donte Hickman Sr., a pastor in East Baltimore, agrees it's tough "to encourage people to trust the science." So he's working with local officials to provide church buildings, parking lots, and vans for the effort. "We want there to be no excuses" to not get the shot, he says.
Spreading the Word About Vaccines
In addition to historic abuse and bias, African Americans may be less likely to receive the COVID-19 vaccine because of access and transportation issues. Another barrier, especially for older people, is a lack of digital fluency, often needed to register for shots.
In an interview titled "To Vaccinate or Not," Timothy Sloan, senior pastor of The Luke Church in Humboldt, Texas, recently spoke to the country's top infectious disease expert, Dr. Anthony Fauci. The goal, Sloan said, was to boost vaccination rates and raise people's "level of confidence" in the shot.
Bishop T.D. Jakes, senior pastor The Potter's House in Dallas, also held a virtual panel featuring Dr. Fauci. Jakes, who's "had an exponential increase in burying Black people" during the pandemic, says he wants people to distinguish facts from opinions and rumors.
When several Black pastors in Mississippi rolled up their sleeves this week to receive the vaccine, they spoke of the devastating impact COVID has had on their communities and traditions. "It is extraordinarily important for those of us who have been given the privilege of leadership to make sure that we lead by example," says Pastor Jerry Young, president of the National Baptist Convention, USA.