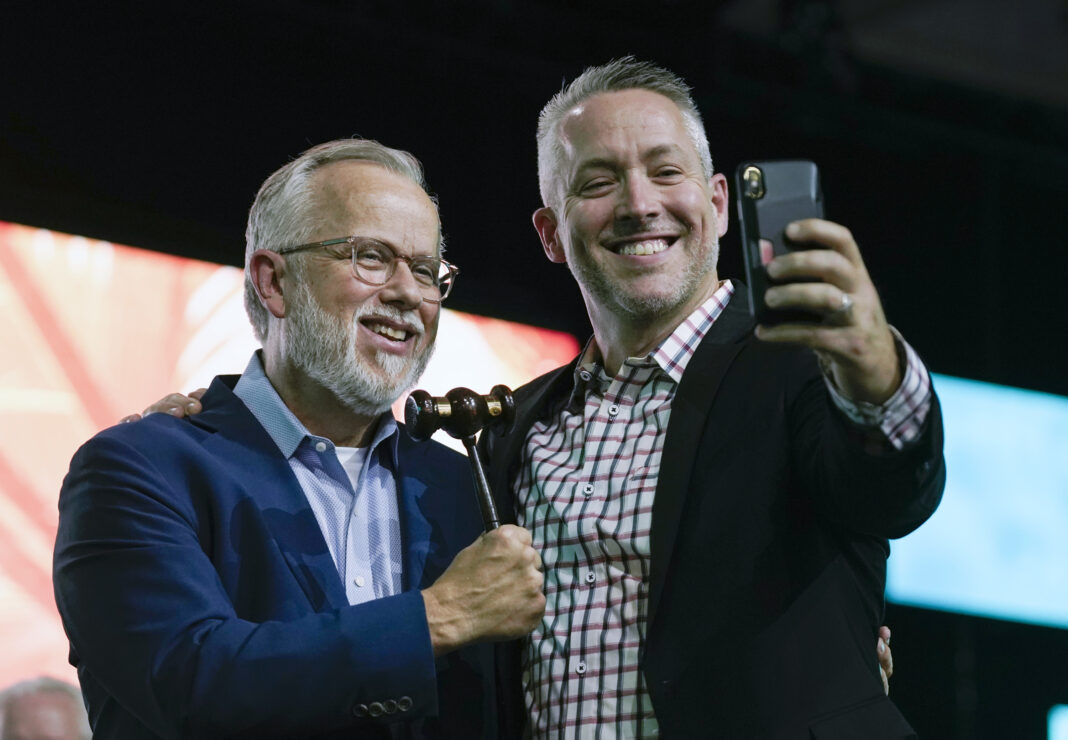 NASHVILLE, Tenn. (RNS) — It's traditional for the Southern Baptist Convention president to serve two one-year terms. But J.D. Greear had a lengthy bonus round due to the COVID-19 pandemic.
The 48-year-old leader of a Durham, North Carolina, megachurch was thrust into the national limelight as the leader of the nation's largest Protestant denomination while it faced old and new challenges related to race, sex abuse and declining membership.
Here's a look at his legacy as the SBC's president from 2018 to 2021:
He grappled with sex abuse allegations in the denomination and acknowledged the need for more action.
Early in Greear's presidency, Texas newspapers published a joint investigation of sexual misconduct allegations against about 380 current and former Southern Baptist ministers and volunteers. In the waning days of his tenure, leaked letters, including one to him from former SBC ethicist Russell Moore, leveled charges that some denominational leaders were trying to thwart efforts to address such allegations.
"Wish we could have seen more progress on responding to abuse, and current revelations reveal we still have farther to go," he told Religion News Service via email as he concluded his presidency.
More than a decade ago, SBC leaders rejected a proposal by abuse survivor advocates for a database of offending ministers, staffers or volunteers, citing autonomy of local churches as a factor. But Greear, who has said in the past that some type of a database could be an option, continued to include that possibility.
"Pastors I speak with everywhere want to see it addressed in a way that ensures our churches are safe from abuse and safe for the abused," he said. "Maybe a database of sorts that tracks leaders, churches, associations, conventions, and entities that have gone through training, vetting, background checks, etc"