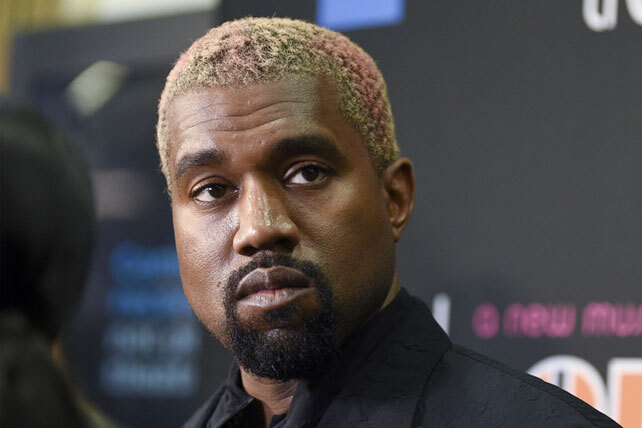 (RNS) — You can't say Kanye West doesn't give his fans everything they could wish for — and more.
Worried his marital woes would mean no more Kim Kardashian and Kanye sightings? Don't fret: Last week Kardashian showed up to an event at Chicago's Soldier Field wearing a Balenciaga wedding dress to reenact her vows.
Need a new name for your idol? You got it: Recently, citing "personal reasons," the man known alternately as Kanye or Yeezus changed his legal name — to just Ye.
Need a shot of controversy? Glad you asked. Musicians Marilyn Manson and DaBaby were on stage with West last week in Atlanta.
A number of women have made severe allegations of abuse against Manson, who's been dropped from several creative projects since. Rapper DaBaby made homophobic comments about HIV and AIDS and was dropped from several festivals.
Amid this bizarre-yet-expected laundry list of headlines, Kanye also released an album on streaming platforms on Sunday (Aug. 29), shocking fans who had been waiting over a year to hear it. He at last promised the album in July this year — then early August, then mid-August.
He's now claimed that his label released the album without his permission and blocked a track. It's anybody's guess about the first claim, but the track he mentions is, in fact, on the album.
The album, "Donda," is named after Donda West, the singer's late mother, who died in 2007. It chronicles his struggles with mental illness, his presumably failing but not yet ended marriage with Kardashian and, of course, his Christian faith.
Some critics have called "Donda" unfocused and rambling — that shouldn't be a surprise, perhaps, with Kanye's bumpy year. But fans are raving about the album on Twitter and some streaming data suggests it will score the biggest release week numbers of 2021.
It also doesn't change the fact that it's unequivocally catchy, and if nothing else the album signifies Kanye's glorious return to rap music.