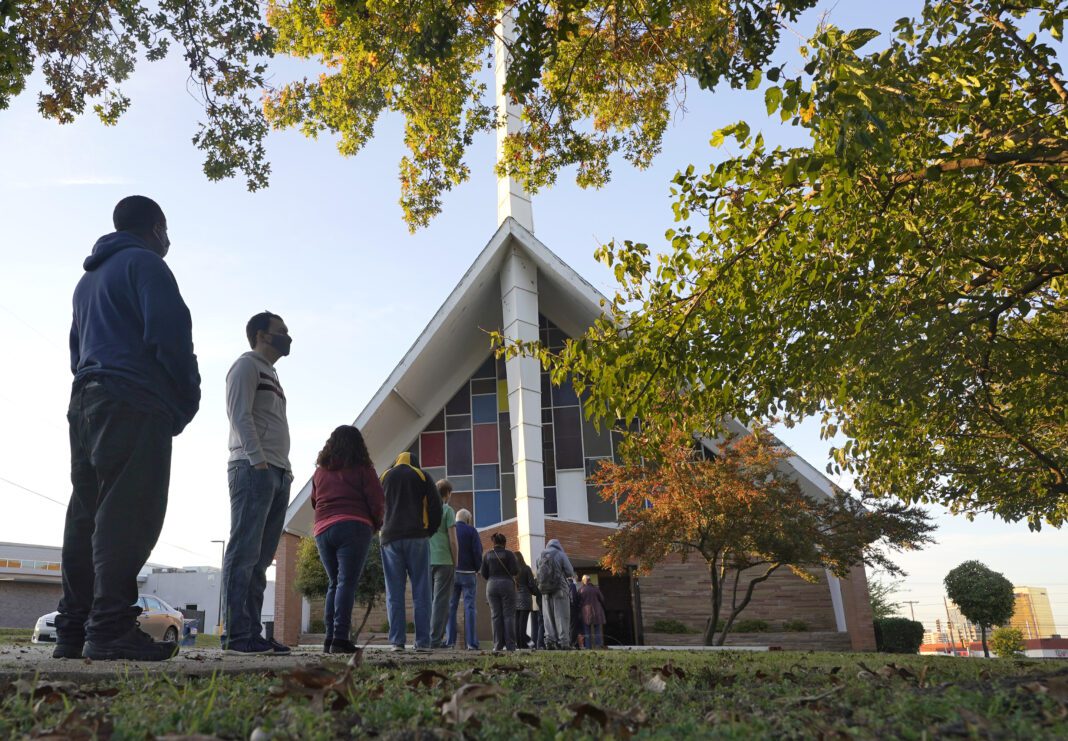 (RNS) — Texas voters will decide on Election Day (Nov. 2) whether state and local governments can impose limits on religious services, such as the public health orders that shut down houses of worship and businesses earlier in the COVID-19 pandemic.
If voters approve the measure, known as Proposition 3, it would add a clause to the Texas Constitution forbidding state or local authorities from prohibiting or limiting religious services.
The amendment has divided religious groups in Texas and has also amassed bipartisan support, passing both the state Senate and House of Representatives with a number of Democrats joining unanimous Republican support.
State Rep. Scott Sanford, a Republican who sponsored the Freedom to Worship Act, has said closing churches in the wake of COVID-19 eliminated critical ministries "in a time of crisis" and "violated their religious freedom." In addition to being a legislator, Sanford is executive pastor of a church in Allen, Texas.
Eric McDaniel, a professor of government at the University of Texas at Austin, told Courthouse News Service  the bipartisan support of the amendment was not surprising.
"Religion, especially in Texas, is very important to people and no politician wants to be seen as anti-religion," McDaniel said. "Going after religion in Texas is probably worse than going after Social Security."
Similar measures have made their way to states across the country. A February analysis by the Deseret News found legislators across the U.S. were "considering nearly 50 bills dealing with religious freedom protections during a pandemic."
In California, Sen. Brian Jones' "Religion Is Essential Act," which would have deemed religious services as an essential activity during a declared emergency, failed to pass a state Senate committee. But in Arkansas, a new law declares the governor cannot prohibit a religious group from continuing to engage in religious services during an emergency.
Texas' Proposition 3 has its share of critics.
Amanda Tyler, executive director for the Baptist Joint Committee, said the measure is overly broad and unnecessary. She told Religion News Service it sends "a damaging message that religious people are more concerned about special treatment than they are about the good of their communities."