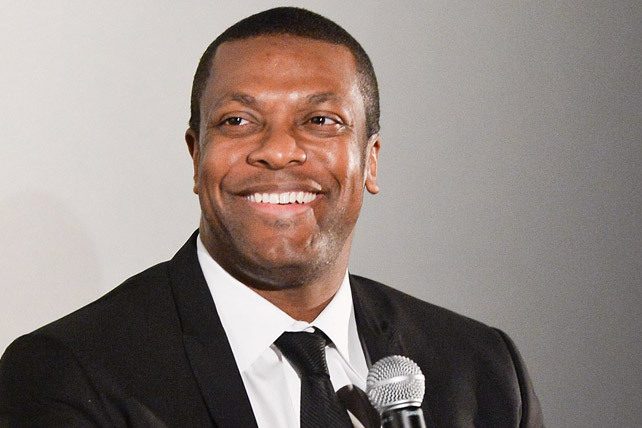 Once the highest paid actor in Hollywood, Chris Tucker is well known for his roles in movies like "The Fifth Element" and the Rush Hour franchise. Yet while Tucker portrayed the character "Smokey" in the popular 1995 film "Friday," he was notably absent from the sequels in 2000 and 2002. 
Earlier this week, "Friday" co-star Ice Cube revealed a little known fact as to why Tucker did not return for the sequel: his Christian convictions. 
In a tweet thread on Wednesday, Ice Cube responded to accusations that members of the "Friday" cast were underpaid and that Tucker quit the franchise because of money. Ice Cube said that Tucker didn't return for the sequel because he didn't want to portray a character known for cussing and smoking weed.
Set in South Central Los Angeles, a main plot point of "Friday" centers on a pair of unemployed friends coming up with money for a drug supplier who demanded payment by the end of the day, or else he was taking his product back—product which Tucker's character had already smoked.
"We were ready to pay Chris Tucker $10-12m to do Next Friday but he turned us down for religious reasons," Ice Cube said. "He didn't want to cuss or smoke weed on camera anymore."
While Tucker does not speak about his faith publicly very often, he did confirm in a 2014 interview that he is a Christian. 
RELATED: 'Don't Play With God': Denzel Washington Preaches During NY Times Interview
"Being a Christian helps me in comedy. I have to talk about other stuff. Normally, most comics talk about stuff that's easy—maybe cussing or saying something raunchy," Tucker told the Georgia Straight. "I have to dig deeper to find something that's still funny and not raunchy. It's harder. I like the challenge."
"Everybody's doing raunchy comedy," Tucker went on to say. "I go to comedy clubs and it's like, 'All right, how raunchy can you get?' And it's really not that funny to me. What's funny to me is being creative and talking about stuff that I wouldn't have thought about."
In November, Tucker confirmed to All Urban Central that his decision not to return to the Friday franchise had nothing to do with money. Tucker, who earned $25 million to portray Detective James Carter in "Rush Hour 3," expressed gratitude for the opportunity to play a role in "Friday," which helped increase his popularity. Nevertheless, he was ready to move on from the character.