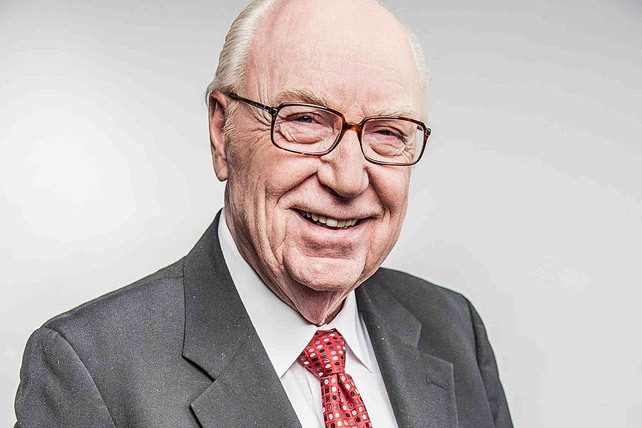 Former Assemblies of God General Council superintendent George O. Wood passed away on Tuesday at the age of 80 after a battle with stage IV cancer. Wood will be remembered for his service in the Assemblies of God denomination, which experienced tremendous growth both in numbers and in diversity under his leadership from 2007 to 2017.
Born in 1941 as the son of missionaries in China, Wood's family moved back to the United States in 1949 where they pastored a local church and served as traveling evangelists.
Wood held a Ph.D from Fuller Theological Seminary in Pasadena, California and pastored a church in the same city for 17 years. From 1965 until 1971, he was director of Spiritual Life and Student Life at Evangel University in Springfield, Missouri, where he had received his undergraduate degree. 
In 2007, Wood became the general superintendent of the General Council of the Assemblies of God in the United States of America (AG), where he would serve for 10 years. During his tenure, the denomination's membership grew by over 375,000 members, and 661 churches were added. 
RELATED: Virginia Church Continues Revitalization a Year After Pastor's Death
Wood also focused heavily on increasing diversity among AG leadership. When he came into his role as general superintendent, the Executive Presbytery consisted of 14 white males. By the end of his tenure, the council had grown to 21 seats, seven of which were held by people of color and two by women. In the 10 years that Wood served, the percentage of female ministers in the denomination rose from 19.2 percent to 24.3 percent.
Wood also authored a number of books, including titles such as "Fearless: How Jesus Changes Everything" and "Living in the Spirit: Drawing Us to God, Sending Us to the World."
RELATED: Frank Barker, Founding Pastor of Briarwood Presbyterian Church, Is Dead at 89
In August of 2021, it was discovered that Wood had esophageal cancer, which had also spread to his liver and vertebrae. A family statement said that Wood passed away peacefully on the morning of January 11 with his wife, Jewel, at his side. 
Wood is survived by his wife of 56 years and their children George Paul Wood and Evangeline Hope Zorehkey.