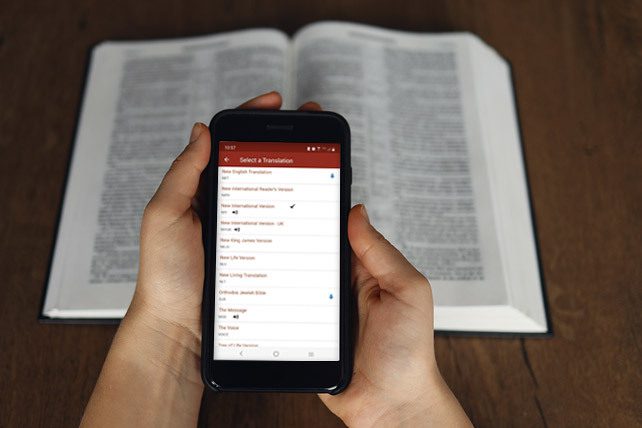 Bible Gateway, a website that hosts Bible translations, reading plans, devotionals, and study tools, has removed The Passion Translation (TPT) from its site. TPT has been a subject of controversy since its edition of the New Testament was first published in 2017. 
In a statement to Christianity Today, Bible Gateway parent company HarperCollins said, "We periodically review our content, making changes as necessary, to align with our business goals." They declined to give any further detail. 
TPT has been the subject of ongoing criticism on a number of fronts, most of which revolve around its lead translator, Brian Simmons. Simmons describes TPT as a "heart-level translation using Hebrew, Greek, and Aramaic manuscripts," which "expresses God's fiery heart of love, merging emotion and life-changing truth, and unfolds the deep mysteries of the Scriptures in the love language of God."
Some have called into question whether TPT should actually be considered a translation, rather than a paraphrase (something akin to the late Eugene Peterson's "The Message"), given how much theological interpretation is present in the rendering of the text. Nevertheless, Simmons insists that his work in the original languages makes TPT more than merely a paraphrase. 
RELATED: Why 'Sorcery' Was the Fastest-Growing Search Term on Bible Gateway in 2021
Others have pointed out that Eugene Peterson likewise consulted original languages for "The Message," but it is still not designated as a translation. TPT also fails to meet rigorous standards of adhering to sentence structure and syntax that other translations are held to.
"The Message" has likewise been the subject of criticism through the years, but Peterson never claimed it was a strict translation and did not advocate for it to be used from church pulpits. 
Further, while TPT's website describes Simmons as "lead translator," no other translators are named. It appears that Simmons did most of the translation work himself, whereas other Bible translations are typically rendered by teams or committees of scholars. 
When asked to respond to the criticism that his translation was not the product of a joint effort with a team of scholars, Simmons has said, "We need to tell that to William Tyndale and John Wycliffe! And I'm not comparing myself to them, but even today in the jungle villages, Bible translators often work alone because they're the only ones with expertise in the language." 
Before translating TPT, Simmons had served as a missionary in Central America, where he had worked to translate the Bible into an indigenous language.