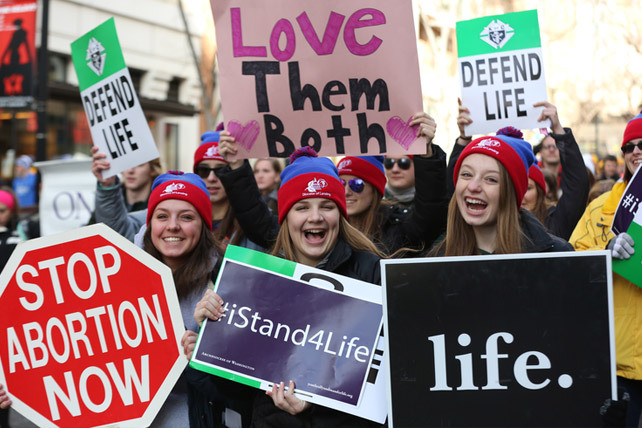 According to new state data, the controversial "heartbeat ban" that went into effect in Texas last September resulted in a 60 percent drop in abortions during the first month. The new report from Texas Health and Human Services matches up with figures from Texas Right to Life, which has estimated the Texas abortion ban is saving 100 unborn lives every day.
The law, which the Supreme Court declined to block, has "likely saved 15,000 children since taking effect" Sept. 1, says the pro-life group. The law bans abortion after a fetal heartbeat can be detected, usually at about six weeks, often before a woman knows she's pregnant. Citizen whistleblowers have enforcement powers, making court challenges of the law difficult.
Texas Abortion Ban a 'Success,' Says Pro-Life Group
Speaking about the new data, Kimberlyn Schwartz of Texas Right to Life says, "The success of the Texas Heartbeat Act is embodied by every child saved. For over 150 days, our work has saved an estimated 100 babies per day. Our impact is only just beginning as more states seek to replicate our success and as we look to the Mississippi case that could overturn Roe this summer." A ruling in that highly anticipated case, Dobbs v. Jackson, is expected around June.
Figures from Texas reveal that abortion procedures in that state decreased from 5,404 last August to 2,197 last September. The 60% drop is a move in the right direction, but "the fight is far from over," writes Peter Pinedo of Texas Right to Life. "Until abortion is unthinkable, we still have work to do."
Pinedo says the "culture war" surrounding abortion continues, pointing to TikTok videos of abortion-clinic volunteers mocking pro-lifers and college students thanking abortion workers during "Sex Week." He warns, "The public conscience has been lulled to sleep by 49 years of legal abortion and aggressive messaging from the media."
Could State Bans Backfire?
According to pro-abortion sources, since the Texas abortion ban some women in Texas now travel out of state to seek abortions. Other reports claim that women, whether or not they're financially able to travel, are exhibiting a new "level of despair" and "trauma."
Based on recent polls, about 58 percent of Americans oppose overturning Roe v. Wade, the landmark 1973 case that legalized most abortions in the country. Because of that, some people speculate that states such as Texas are "alienating abortion moderates."