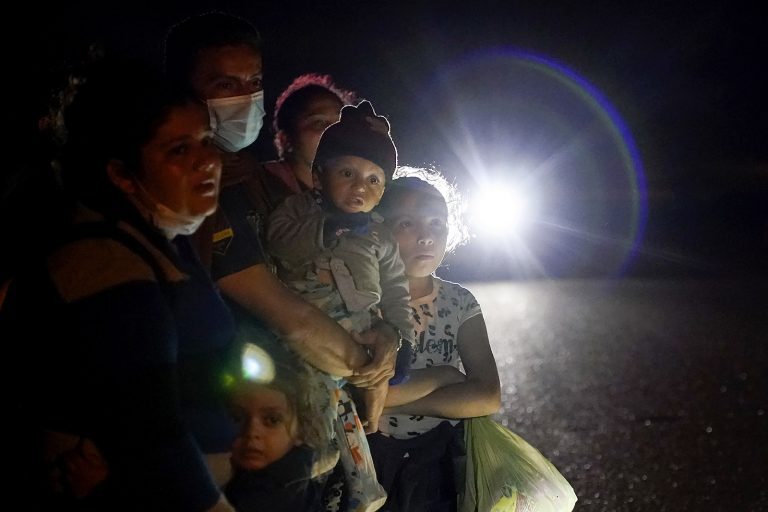 WASHINGTON (RNS) — Conservative political action committee CatholicVote is suing President Joe Biden's administration in an effort to secure records of communication between the U.S. government and Catholic groups in regard to two hot-button issues: humanitarian aid at the Southern border and recent abortion debates.
Using a pair of lawsuits, both filed Friday (Feb. 4), the PAC aims to force the government to respond to Freedom of Information Act requests submitted by CatholicVote in September. The first suit is focused on government-supported humanitarian efforts at the border between the U.S. and Mexico in Texas, where an array of Catholic groups have long offered assistance to immigrants. The second concerns communication between government officials and a number of Catholic leaders related to two controversial abortion laws in Texas and Mississippi.
CatholicVote, which has no formal ties to the Catholic Church, discussed the first lawsuit in a message to supporters this week.
"We want to know: What role are Catholic charities, dioceses, or Catholic-affiliated relief organizations playing in this effort?" the email read. "Are they helping house migrants in homes, hotels, or shelters? Are they paying for transportation, flights, buses, or other services — with government money?"
The email added: "Is what they are doing legal? And is it the right thing to do?"
In the lawsuit, CatholicVote and its partner Judicial Watch request that the U.S. Department of Homeland Security and the Department of Health and Human Services provide "all communications between the U.S. Customs and Border Patrol" and five groups or leaders: the Diocese of Brownsville, Texas; Bishop Daniel E. Flores of Brownsville; Catholic Charities of the Rio Grande Valley; Sister Norma Pimentel, head of the local Catholic Charities; and the Humanitarian Respite Center in McAllen, Texas.
The suit also mentions a request for any communications between Border Patrol and the U.S. Conference of Catholic Bishops regarding Catholic Charities of the Rio Grande Valley, Pimentel and the respite center.
The lawsuit appears primarily focused on the work of Pimentel, a Catholic nun who formed a respite center for immigrants in 2014 where volunteers at Catholic Charities provide migrants with temporary relief — typically after they are released by Border Patrol and awaiting transportation elsewhere. Pimentel's work aiding immigrants during the child migrant crisis under former President Barack Obama's administration has drawn attention and accolades from Democrats and Republicans alike, including immigration hard-liners such as Sen. Ted Cruz and Rep. Louie Gohmert — both of whom visited the respite center with Glenn Beck in 2014, where the radio personality delivered teddy bears and hot meals to immigrant children.
Pimentel has been referred to as Pope Francis' "favorite nun" because of her work, and the pontiff singled her out for praise in 2015. Three years later, she was awarded the Laetare Medal from the University of Notre Dame — described as the highest honor in the American Catholic Church.
The respite center, like many U.S.-based religious efforts to help immigrants, has struggled to serve migrants in recent years due to pandemic restrictions and the Remain in Mexico policy instituted under former President Donald Trump, which keeps many immigrants who attempt to cross the border in Mexico.
Biden attempted to undo the Remain in Mexico policy, but a U.S. District Court ordered his administration to reinstate the program in September, albeit in a narrower form.