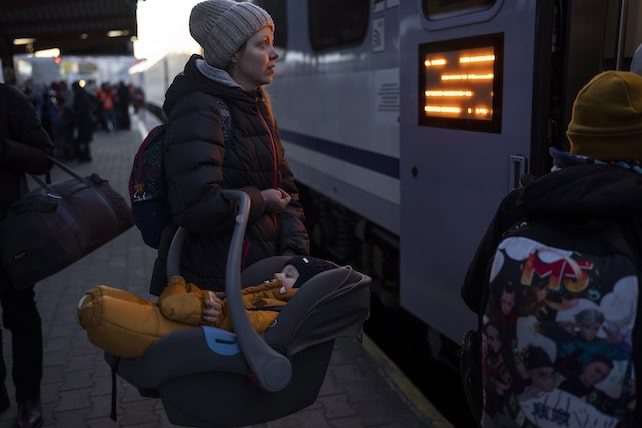 Over the weekend, a high-profile Russian evangelical leader apologized to Christians in Ukraine for "what my country has done." Meanwhile, Russian forces bombed a historic Orthodox Christian monastery in eastern Ukraine.
Vitaly Vlasenko, general secretary of the Russian Evangelical Alliance (REA), wrote an open letter on March 12, using careful language and emphasizing how he tried to "prevent war." It remains to be seen how Christians in Ukraine—and the Russian government—will respond to that expression of solidarity.
Christians in Ukraine Receive Apology from REA Leader
"I mourn what my country has done in its recent military invasion of another sovereign country, Ukraine," Vlasenko's letter begins. Notably, he uses the words "invasion" and "war" rather than the government-approved term "special military operation." Russia has been cracking down on "fake news" that disparages its forces.
Calling the invasion "a shock," Vlasenko adds, "In the worst-case scenario, I could not imagine what is now being observed in Ukraine." The deaths, destruction, and refugee crisis all "cause me deep sorrow, bitterness, and regret for decisions taken by the leadership of my country," he writes. "I apologize to all those who have suffered, lost loved ones and relatives, or lost their place of residence as a result of this military conflict."
Vlasenko also lists actions he took "in an attempt to stop this military invasion." They include writing to Russian President Vladimir Putin, praying and fasting, and hosting a roundtable and international conference. The REA also has provided humanitarian assistance to Ukrainian refugees, he notes.
"My prayer is that you will find strength from the Lord to extend your hand of solidarity and forgiveness, so we can live as the people of God to our world," Vlasenko concludes. "May our heavenly Father help us all.
Russian Airstrike Damages 16th-Century Monastery
Also on March 12, one of Ukraine's most sacred sites for Orthodox Christians was targeted by a Russian airstrike. The Holy Dormition Svyatogorsk Lavra, a monastery in Donetsk built in 1526, was hit and damaged by artillery. According to Ukrainian officials, almost 1,000 people were inside at the time, including about 500 refugees. Several dozen people were injured.
"The occupiers crossed all possible boundaries of common sense and humanity," writes Pavlo Kyrylenko, governor of Donetsk. "They must receive proper punishment for their hellish crimes!"