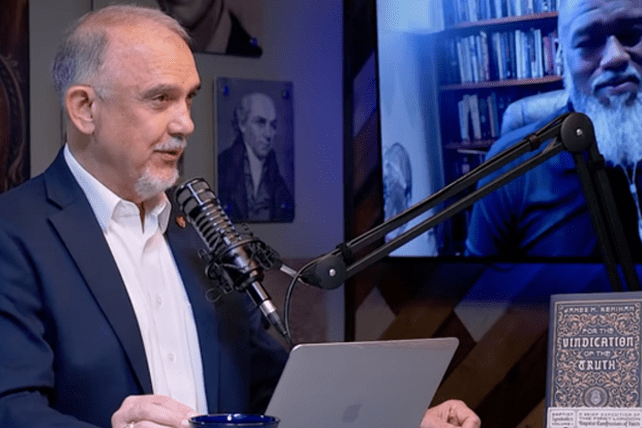 On the most recent "The Sword and The Trowel" podcast episode, Florida pastor, Founders Ministries president, and SBC presidential hopeful Tom Ascol discussed his hopes for the future of the SBC with author and missionary Voddie Baucham, who will accept a nomination for president of the SBC Pastors' Conference. 
Baucham had previously been rumored to be eyeing a nomination for SBC president, rumors he denied, citing that he was not a member of an SBC church and therefore not eligible. Requirements for the SBC Pastors' Conference are less specific and therefore Baucham is eligible to run for that position. 
Both men are a part of a movement of SBC leaders campaigning to "change the direction" of the SBC, which they feel has begun to drift from its conservative values toward left-wing progressivism. 
Key points of contention for the "Change the Direction" movement include Critical Race Theory, which Baucham has written a book to denounce, as well as keeping women from preaching in SBC pulpits or being ordained in SBC churches. Baucham recently became a member of the steering council of the Conservative Baptist Network, a coalition on a mission to "save the SBC" from liberal drift. 
RELATED: Southern Baptists, CBN Steering Council Members Nominate Tom Ascol and Voddie Baucham for Vital SBC Leadership Roles
While Ascol and Baucham have many supporters within the SBC, other leaders are concerned that they may be seeking to steer the SBC not toward greater conservatism but rather fundamentalism. 
"I think, somewhere, there are people, you know, in little situation rooms trying to figure out what to do," Baucham joked regarding him and Ascol both running for key SBC offices. 
Baucham went on to explain that he has been "no stranger to controversy" in the SBC, claiming that he had been "blacklisted" by the SBC publishing arm, Lifeway Christian Resources, for standing up for author and Bible teacher Beth Moore after witnessing what he called "unethical behavior" toward her. 
"Now, wait a minute. What's a misogynist like you doing helping an author like Beth Moore," Ascol jokingly asked. 
While some have had questions about Baucham's recent involvement in the SBC given that he is the Dean of Theology for a Christian University in Zambia, Baucham said that he is "as Baptist as it gets," having graduated from three SBC educational institutions, including a Doctor of Ministry from Southeastern Seminary, and having planted an SBC church. 
Baucham also said that, at one point, there were talks of him being nominated to be the first Black president of the SBC, hopes that were soon dashed after he "came out as a Calvinist." 
RELATED: 'We Should Manifest the Fruit of the Spirit': Willy Rice Responds to Criticism of Voddie Baucham