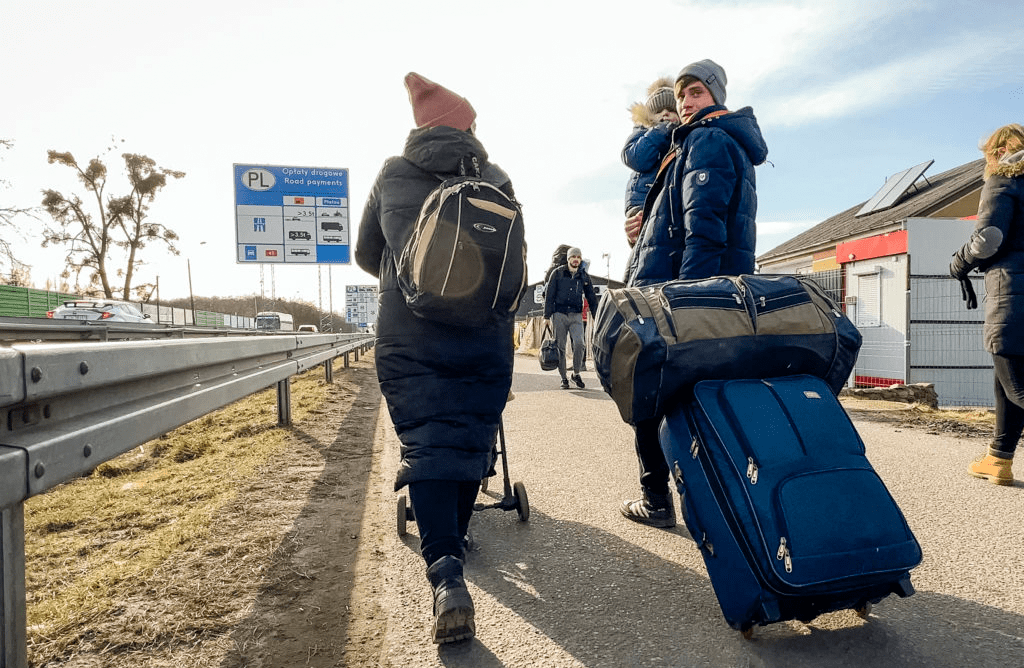 WASHINGTON (BP) – President Biden and the U.S. House of Representatives are persuaded Russian President Vladimir Putin and his military have committed war crimes in Ukraine.
If those assessments prove correct, justice requires accountability for the perpetrators, a Southern Baptist ethics leader said.
The war crimes designations by United States officials intensified after photos recently came to light of hundreds of bodies of Ukrainian civilians who apparently had been executed by Russian soldiers prior to the troops' withdrawal from Bucha, a town outside Kyiv. Though Russia denied the allegations, witnesses also reported torture and rapes by Russian troops, according to news reports.
Brent Leatherwood, acting president of the Ethics & Religious Liberty Commission (ERLC), told Baptist Press, "Far too often, as wars are waged, innocent civilians are caught in the crossfire. This week, the world has been confronted with appalling images of the result of such a situation. More alarmingly, many of the photos suggest these civilians were purposefully targeted.
"If such an intentional violation of humanitarian laws occurred, it is the very definition of a war crime," Leatherwood said in written comments. "The commanders, generals and leaders who called for such actions to be taken need to be held accountable. Justice demands it."
While the gruesome images have increased calls for Putin and his troops to be prosecuted, the Russian president already had committed war crimes, Georgetown University Professor Paul Miller said.
Miller – a fellow with the ERLC's Research Institute and a member of a Southern Baptist church in Northern Virginia – called "the reports of atrocities at Bucha sadly all too plausible. In the annals of war – especially including Russian military history – such things are horribly common."
However, he finds "it odd that when we talk about war crimes, there is so much attention to a few individual acts of barbarism rather than to the overwhelmingly larger fact of the war itself," Miller told BP in an email interview. "We should remember that 'aggression' is a war crime under international law. … In other words, of course Putin is a war criminal: He ordered the invasion of a sovereign state."
Miller is professor of the practice of international affairs at Georgetown University's School of Foreign Service and formerly a member of the White House National Security Council.
Biden had already labeled Putin a war criminal before the world saw the images from Bucha, and he reiterated that declaration April 4. "[H]e is a war criminal," Biden told reporters. "But we have to gather the information, … and we have to get all the detail" so there can be a trial.
Two days later, the White House announced another round of economic sanctions against Russia, including against Putin's adult children.
The United States also worked with allies to produce a vote Thursday (April 7) in the United Nations (U.N.) General Assembly that resulted in suspending Russia from the Human Rights Council.