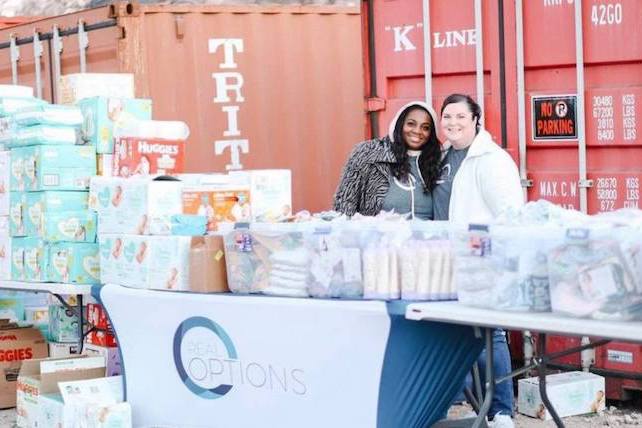 DALLAS (BP) – In the blighted South Dallas community Cornerstone Baptist Church serves, inflation has led some members to choose between keeping gas in their tanks or driving to church.
"Giving is down, because people now have to decide whether they're going to give or get gas to get to church," Cornerstone Senior Pastor Chris Simmons said. "It is not only impacting giving. It's also impacting attendance, because people don't have the gas money, and they're trying to ration gas. Some people have gone back to online, for no other reason than the gas.
"There's a tendency for others who might be in a higher income bracket to have a little wriggle room when it comes to inflation, but I think this has impacted even those individuals because it has gone on so much longer than anticipated and the inflation rates are so much higher than they would have budgeted for."
In the more affluent Riverside, Calif., the national inflation rate of 8.5 percent is challenging attendees at Orangecrest Community Church to sacrifice to support the construction project the church launched just before the COVID-19 pandemic hit in 2020.
"Prioritizing Christ's mission comes at a cost," senior pastor Josh De La Rosa told Baptist Press. "Because of inflation, our building costs went up by 11 percent. Giving is slightly behind last year's giving to date. We're about 0.5 percent behind last year's giving, after quarter one. But typically we see about 7 percent year-over-year increase in giving.
"This is a slight church slowdown. It could be inflation, but also it could be we're coming out of our first capital campaign. … Overall, I would say, I don't really see a slowing down."
Inflation doesn't impact all prices evenly. Gasoline, housing costs and certain foods in particular have risen beyond the average inflation rate.
"It's important to consider that some products are growing more expensive than inflation," said David Spika, chief investment officer of GuideStone Financial Resources of the Southern Baptist Convention. "Supply chain issues can make some items harder to come by, which drives up demand. That, in turn, increases prices more.
"It's safe to say it is impacting churches in the same way it is small businesses, charities and consumers at large. It's more expensive to fill up the gas tank to take the church van to camp," Spika said. "It's more expensive to get the air conditioner fixed or buy supplies. More people need financial assistance than ever before. It's a cause for action for the Federal Reserve."
On average, an 8.5 percent inflation rate means the dollar is worth nearly 9 cents less than a year ago.
But Simmons said an elderly member of Cornerstone Baptist Church saw her monthly rent increase from $1100 to $1500, and home values of some members have increased between 30 percent and 50 percent, thereby driving up property taxes.
"We serve in a very low-income community ," Simmons said. "So there is not any 'fat' in our parishioners' budget to begin with."