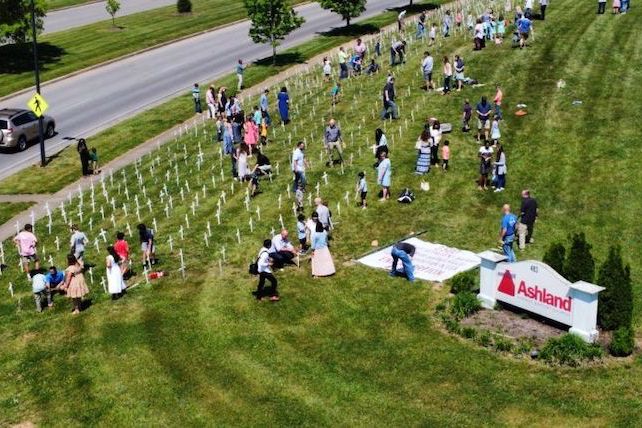 DALLAS (BP) – Crediting God's tenderness and compassion, Leanne Jamieson says pregnant women in crisis often stick to her very soul, causing her to take their concerns to God's altar.
The executive director of the Prestonwood (Baptist Church) Pregnancy Center meets hundreds of such women each year.
"I will sit with a client and so often, they stick to your soul and then you have to leave them at the altar, because you fall in love with them, and you realize that the world is a broken place, that God allows us to see them like He sees them, and that tenderness and compassion," Jamieson said.
"I guess when I sit with a young woman, I guess I know I could have been one decision or, have a different family, or not (have) been raised in the church – there's a whole host of things where I could have been that client, even though I'm not."
Jamieson spoke to Baptist Press while preparing for the May 31 opening of the Prestonwood Family Resource Center that will allow expanded and extended care for mothers, fathers and children, with pertinent resources through perhaps the fifth year of life.
"What I love about the resource center is it really is a flag to the world that the accusation that we are merely, as believers, pro-birth is not true, that we are pro-life in both word and action," Jamieson said. "And that when we say to a young woman or a young couple that we are there to support them and to walk alongside them and to equip them through this parenting journey, should they decide to parent that child themselves rather than looking at adoption, this is just very … tangible proof of that."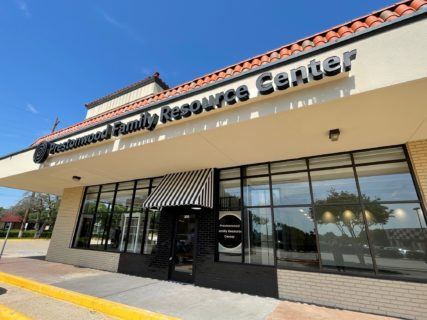 As the U.S. Supreme Court seems primed to return abortion law to the purview of state legislatures, Jamieson suspects the Prestonwood ministry will attract more women in crisis. Texas is among 13 states with laws on the books that will immediately outlaw abortion if the decision is returned to the states.
Prestonwood, under the leadership of senior pastor Jack Graham, is among numerous churches continuing various pro-life outreaches.
Ashland Avenue Baptist Church in Kentucky, where most abortions would also become illegal if Roe v. Wade is overturned, is displaying 2,500 crosses on its front lawn in memory of the approximately 2,500 babies aborted daily in the U.S. as recently as 2019, senior pastor David Prince told Baptist Press.
Ashland Avenue asked its members to give at least $4 per cross for the display, raising $14,000 to give to a local crisis pregnancy center in Lexington. The church borrowed the white crosses, each about 2 feet tall, from Arkansas Right to Life. Children helped their parents and other members plant the crosses on Ashland Avenue's front lawn May 15 for a two-week public display.
"We hope it reminds Christians and even those who are not Christian who understand the value of human life to speak and to call to an end to Roe v. Wade," Prince said. "We hope it helps remind Christians to pray to that end, but also to serve those who are in the midst of precious pregnancies.
"So we want to be a voice in our city to speak about issues of unrighteousness and this is …one of the most significant of those issues that we speak to," Prince said. "And we also wanted to accomplish our continued support of the local … crisis pregnancy center."
Ashland Avenue's members are active in fostering and adopting, and many have thanked Prince for the church's work.