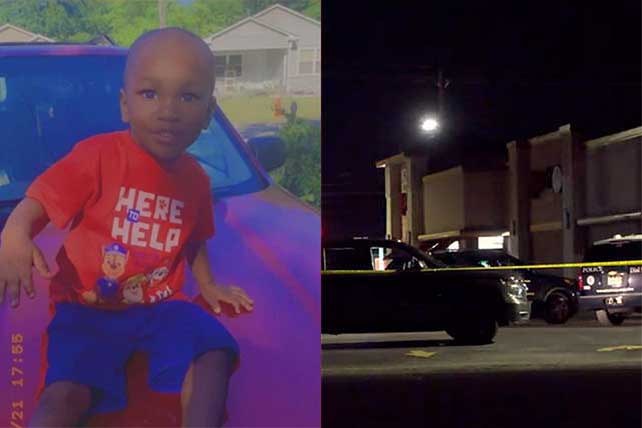 On Sunday (June 26), Kendrick Engram Jr., a 3-year-old from Columbus, Georgia, was tragically found unresponsive in the back seat of a Nissan SUV after he was accidentally left in the heat-soaked vehicle.
According to Buddy Bryan of Muscogee County Coroner's office, the young boy was still strapped in his car seat when he was found. Bryan said that the boy appeared to have attempted to free himself but was ultimately pronounced dead at 8:32 p.m. The cause of death was asphyxiation from the 89 to 95 degrees of heat inside the SUV.
The boy's grandmother, along with three of her other grandchildren, had gone to church earlier that day. After returning home, they didn't realize the 3-year-old was left in the SUV.
RELATED: 'We Will Adopt Your Baby': Pro-Life Signs Spark Mockery of Evangelicals

Not knowing that the toddler was still strapped in the vehicle's third row back seat, the boy's uncle used the SUV to make a Wendy's ice cream run. That is when his grandmother realized her grandson was missing.
Around 8:15 p.m., almost three hours after the 3-year-old was accidentally left inside the vehicle, his uncle found him while in the Wendy's parking lot after receiving a call from the boy's grandmother asking him to check for Kendrick in the SUV.
Bryan encouraged parents and guardians to "just be aware. Just be aware. If you're an adult, be responsible. The children are innocent. They can't help themselves, and when you have a child, that puts the responsibility on you."
It is still unknown if the family will face charges for the boy's death, as the investigation is ongoing.
Jannet Fennell is the founder and president of Kids and Car Safety, which exists to inform people of the danger kids face in and around vehicles. The organization provides resources that relate to children involved non-traffic vehicle related injuries and deaths.
Fennell and her team report that there were 23 heat-related car death involving children in 2021, and Kendrick is the seventh child to die from similar incidents in the nation this year.
"Every day that we delay in advancing these cost-effective detection technologies means children are needlessly at risk of dying. An occupant detection and alert system could have gotten assistance to this sweet angel before it was too late," Fennell told WBNS News.
RELATED: Beloved Houston Pastor Murdered in Apparent Road Rage Incident
Kids and Car Safety provides a list of safety tips for parents and caregivers to create habits that will avoid such tragedies in the future. It can be viewed here.