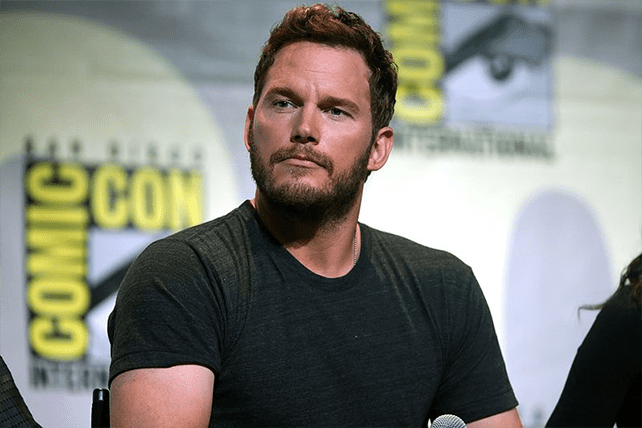 In a recent interview with Men's Health, Hollywood star Chris Pratt expressed that he never intended to become an icon of Christian faith, noting that the criticism he has received for speaking about matters of faith in public forums baffles and frustrates him.
Pratt began developing a reputation as a man of faith after a speech he gave at the 2018 MTV Movie & TV Awards, wherein he said, "God is real. God loves you. God wants the best for you. Believe that. I do."
"Nobody is perfect. People are going to tell you you're perfect just the way you are—you're not! You are imperfect—you always will be—but there is a powerful force that designed you that way, and if you're willing to accept that, you will have grace, and grace is a gift," Pratt went on to say in the speech. "And like the freedom that we enjoy in this country, that grace was paid for with somebody else's blood. Do not forget it! Don't take it for granted."
RELATED: Fans Call for Chris Pratt To Be Recast in 'Guardians of the Galaxy,' Claiming He Is Homophobic
Since that time, Pratt has experienced considerable backlash for his faith on a number of separate occasions, with some accusing the actor of being hateful and homophobic, despite him never having spoken publicly on issues concerning the LGBTQ community and being reportedly almost universally beloved by the actors and directors who have worked with him. 
In his interview with Men's Health, Pratt reflected on how his 2018 speech has affected the trajectory of his public persona and reputation among online critics. 
"Maybe it was hubris. For me to stand up on the stage and say the things that I said, I'm not sure I touched anybody," Pratt said. Pratt further expressed that he understands why he has received backlash for his association with Christianity, saying, "Religion has been oppressive as f**k for a long time."
"I didn't know that I would kind of become the face of religion when really I'm not a religious person," Pratt said. "I think there's a distinction between being religious—adhering to the customs created by man, oftentimes appropriating the awe reserved for who I believe is a very real God—and using it to control people, to take money from people, to abuse children, to steal land, to justify hatred. Whatever it is. The evil that's in the heart of every single man has glommed on to the back of religion and come along for the ride."
RELATED: 'Hillsong: A Megachurch Exposed' Paints Brian Houston as a Man Bent on World Domination

Some of the online backlash Pratt has received centers on the actor's alleged involvement with Hillsong Church, which has been the target of sharp criticism for its non-affirming stance with regard to LGBTQ issues. Hillsong has also made recent headlines amid accusations that the church has long cultivated an abusive leadership culture.