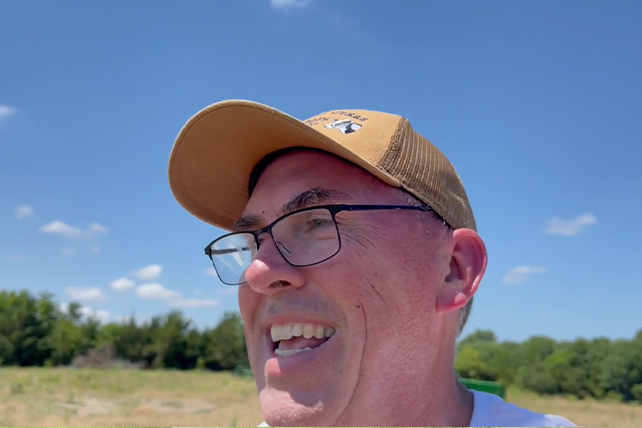 Southern Baptist Convention (SBC) president Bart Barber sought to encourage his fellow Southern Baptists on Friday (July 1) with his hope that this year within the SBC will be marked by "strength and unity."
The newly elected president of North America's largest denomination has set before him the task of appointing an Abuse Reform Implementation Task Force for the Convention, in light of the overwhelming affirmation of proposed reforms following the Sexual Abuse Task Force's report and accompanying recommendations.
Barber has expressed his commitment to addressing sexual abuse scandals in the Convention, declaring in remarks following his election that "the hunter is now the hunted" with regard to sexual predation in the SBC.
Tweeting a video taken from his farm on Friday, Barber explained that he was thinking about the SBC while building a shed. 
RELATED: Law Mattered More Than Love: Bart Barber Responds to SBC Sexual Abuse Report
"You might be taking a look at my construction work, and you might be saying, 'Bart, I'm just not sure that you have a clue what you're doing,'" Barber said. Assuring viewers that he has been on many disaster recovery mission trips, Barber joked, "We've done a lot of construction work, and you're absolutely right. I don't really have a clue what I'm doing. I've demonstrated that on many occasions." 
"But as I was working here, I was thinking about the Southern Baptist Convention. And really kind of what I had in my mind was the way the Bible talks about how, in churches, God fits us together like living stones to build us into one unified temple of the Holy Spirit," Barber said. "The Bible—in one place it says that our bodies are temples of the Holy Spirit, but then it also says that the Church, the collection of believers, is a temple of the Holy Spirit that's being fitted together."
"And that just had me thinking about us in the Southern Baptist Convention, and about my great optimistic hope that our convention will continue to grow in strength and unity," Barber expressed. "Not because we're smart, not because I've got all the secret answers, but because there's a God in heaven who is at work through the Holy Spirit in the heart of every believer in the Southern Baptist Convention. 
"And there are rough edges, and it doesn't go together easily right off the bat," Barber conceded. "But He's fitting us together. So join me this year in praying that God's work in that way succeeds, and succeeds beyond our furthest imagination."
RELATED: SBC President Bart Barber Defends Tweet Praising Rick Warren's Advocacy for Religious Liberty for Muslims
Barber signed off from his video by encouraging viewers to "share the gospel with someone this weekend."