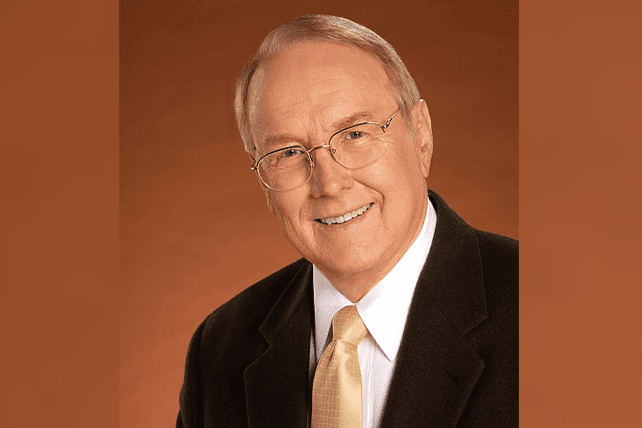 The Dr. James Dobson Family Institute (JDFI) has named Joe Waresak as its new president, according to a statement released by the organization Nov. 3. Waresak succeeds Dobson, who founded the organization in 2010. 
Dobson, who founded Focus on the Family in 1977 and the Family Research Council in 1980, has been a household name among evangelicals for more than four decades, having authored more than 70 books and serving as a prominent voice in matters related to marriage, parenting, and conservative family values in the public square. 
Focus on the Family is a parachurch organization providing resources to churches and publicly advocating for conservative views on marriage, gender, and sexuality. The Family Research Council began as a public policy arm for the organization, later becoming an independent entity in 1992.
RELATED: Democrats Call on IRS To Review Family Research Council's 'Church' Status
After serving as president and CEO of Focus on the Family for 26 years, Dobson stepped aside from the organization in 2003. He later founded JDFI, which is a non-profit organization that produces his radio program, Dr. James Dobson's Family Talk.
Prior to being appointed the new president of JDFI, Waresak had served in a number of different roles since coming to the organization in 2013, most recently serving as chief operating officer. 
"I am very pleased to have appointed Joe Waresak to this key leadership position. The JDFI board of directors and I have witnessed firsthand his ability to lead, his love for the Lord, and his commitment to our mission," Dobson said in a statement. "He will continue to work with the board and me as we carry out the vital ministry work of JDFI. This move also allows me to focus my full attention on addressing the urgent ministry matters that are impacting our faith, families and our nation."
RELATED: James Dobson Calls NCAA's Transgender Stance 'Complete Surrender'
Dobson, who is 86 years old, will "remain actively involved in the ministry efforts of JDFI" and will continue to host his Family Talk radio broadcast.