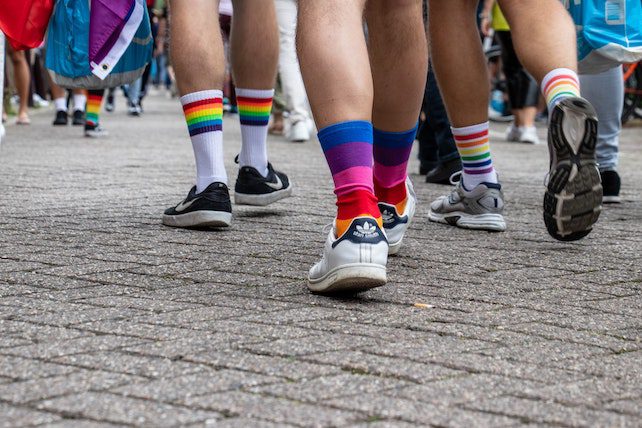 (RNS) — There is no legal remedy for LGBTQ students who claim they were discriminated against at their religious universities, an Oregon federal district court ruled in a high-profile case late Thursday (Jan. 12).
The judge dismissed the class-action lawsuit filed in March 2021 on behalf of about 40 students and former students at religious schools nationwide. The case, Hunter v. the U.S. Department of Education, claimed that the department failed to protect LGBTQ+ students at religious schools from discrimination.
At issue is a religious exemption from Title IX, the civil rights statute that prevents discrimination on the basis of sex, sexual orientation and gender identity. The plaintiffs argued the exemption allows religious schools to discriminate against them.
The lawsuit, perhaps the first of several class-action suits against religious universities, is part of a broader reckoning happening in religious higher education over the last two years. LGBTQ students have staged walk-outs, monthlong sit-ins and protests advocating for LGBTQ-inclusive policies for university students and staff, and students at Yeshiva University filed a lawsuit of their own against the Orthodox Jewish school for refusing to recognize an LGBTQ student club.
Federal District Court Judge Ann Aiken of the U.S. District Court in Eugene, Oregon, ruled the plaintiffs had "satisfactorily alleged" that they had been injured by religious exemption.
"In the course of litigation," Aiken wrote, "the Court reviewed approximately 400 exhibits and thousands of pages of declarations from individual Plaintiffs detailing the treatment they experienced at their religious schools based on their sexual orientation and gender identity; from academic exclusion and denial of student housing, to coerced conversion therapy, to prohibition from forming LGBTQ+ support groups on campus."
However, Aiken ruled that the plaintiffs had not "alleged the elements necessary to state a legal claim on the merits of their action," and cited previous federal court rulings that religious exemptions are constitutional and rejected the idea that such exemptions are motivated by an intent to discriminate.
"Plaintiffs do not plausibly demonstrate that the religious exemption was motivated by any impermissible purpose — let alone that Congress was 'wholly' motivated by such an impermissible purpose," Aiken wrote.
Paul Southwick, director of the Religious Exemption Accountability Project, a nonprofit that filed the lawsuit, expressed gratitude that the court acknowledged the harm LGBTQ students have experienced but lamented that the court didn't protect plaintiffs' rights to be protected from discrimination under federal law.
"The judge repeatedly recognized that the students are being denied equal treatment and equal access to educational opportunities and that the government is, in part, the cause of it. We can hang onto that. That's the saving grace," said Southwick.
In a separate statement, the plaintiffs and legal team are considering their options for appeal.