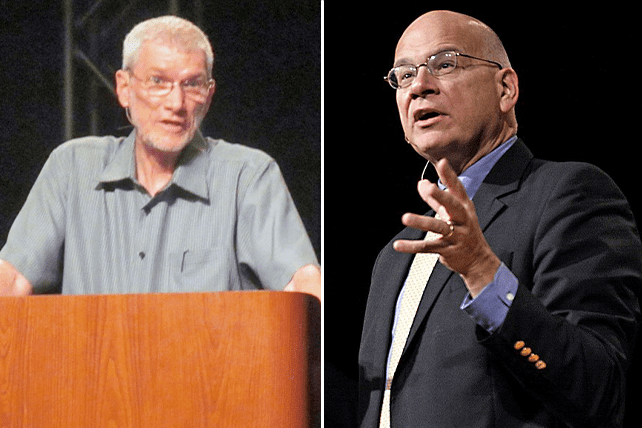 Young earth creationist Ken Ham has accused Tim Keller of "lukewarmness" and theological "compromising" following the announcement of a center for apologetics named after Keller, an initiative Ham argued won't be effective "until there's a new reformation to call church leaders…back to the authority of the Word of God."
Last week, The Gospel Coalition announced the launch of the Keller Center for Cultural Apologetics. The center features 26 fellows to produce content centered on evangelism and cultural apologetics in a "post-Christendom milieu."
"We now live in a post-Christendom culture," explained Keller, one of the founders of The Gospel Coalition, in a promotional video. "And now you're in, how do you win people to Christ in a post-Christendom era? And the church does not have any idea how to do it."
Keller continued, "The way the Keller Center is seeking to address this is that we want to raise up a new generation of younger thinkers and ministers and leaders who are able to do evangelism and cultural apologetics in a post-Christendom situation."
The Keller Center's fellows include a roster of scholars, pastors, and thought leaders. 
Keller has long been a respected voice for cultural engagement in Christian thinking, both through his writings and his pastorate at Redeemer Presbyterian Church in New York City, a church that grew into a multisite congregation and later birthed a church planting network under his leadership.
The announcement of the Keller Center was met with a great deal of praise, and even some cautious optimism among certain evangelical voices who have grown cynical toward The Gospel Coalition in recent years. 
Nevertheless, not everyone is excited about this new effort to bridge the gap between modern American ideas and the tenets of the historic Christian faith. 
Among those sounding alarm bells is fellow apologist Ken Ham, who has focused much of his ministry on defending the scientific viability of a young earth creationist view. 
Ham has long argued, based on a literal reading of Genesis, that the earth was created in a literal six days, and is only roughly 6,000 years old—a stark contrast to the secular scientific consensus that the earth is likely 4.5 billion years old. 
RELATED: Is Belief in God Compatible With Belief in a Multiverse? Ken Ham Answers
Keller's openness to the possibility that the earth is older than 6,000 years old served as the foundation of Ham's denunciation of his apologetic efforts.