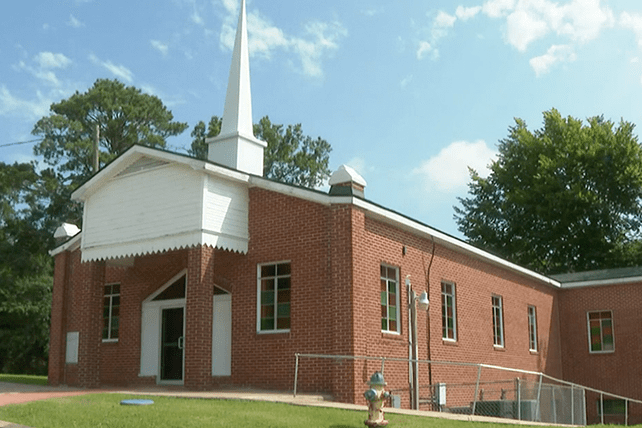 On Monday (June 19), Louisiana pastor Danny Prenell Jr. posted a picture of his family to Facebook alongside the caption, "I may not be a perfect man, but I'll always be a family man."
On Wednesday, he and his wife, Gabrielle, were hospitalized after Prenell allegedly shot her twice before turning the gun on himself. 
Prenell, the pastor of Bright Morning Star Missionary Baptist Church in Pineville, Louisiana, was on a family trip in McComb, Mississippi, with his wife and three young children when the incident occurred at the Hampton Inn where they were staying.
Both Prenell, 25, and his wife, 27, were taken to nearby Southwest Mississippi Regional Medical Center. Gabrielle was later airlifted to Mississippi Medical Center (UMMC) in Jackson. Her current condition is unknown.
The couple's children were present during the incident and allegedly witnessed the shooting, according to WAPT. 
RELATED: 'Shiny Happy People' Depicts Duggar Family as Part of a Fundamentalist Movement With a Culture of Abuse
Prenell is reportedly in stable condition. Police said that once he is released from the hospital, he will be faced with felony charges.
According to Prenell's Facebook profile, which he apparently shares with Gabrielle, he is a former deputy for the Rapides Parish Sheriff's Office.
Prenell's motive is unknown. Police said they are investigating the shooting as a domestic violence incident.
In the past, Prenell has used his Facebook page to post inspirational material. 
RELATED: Father Fatally Shoots His Children During Supervised Visit Inside CA Church
"At the age of 25, I often hear that I'm far beyond my years. However, I never get satisfied with where I am…I'm constantly looking for more," he wrote in April. "People with small minds will keep u locked up into what can fit into their heads. The God I serve doesn't have a limit, and I'm staying faithful because I know my cup shall run over."