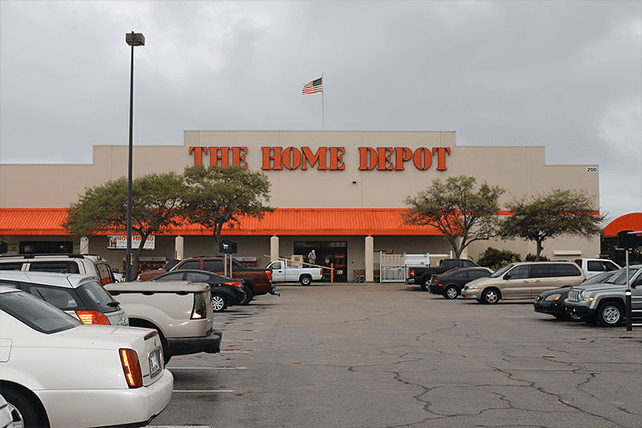 Former pastor Robert Dell "clearly skipped over the commandment—thou shall not steal," said Florida Attorney General Ashley Moody in an Aug. 7 news release. Dell, 56, has been implicated in a multimillion-dollar theft ring stealing from The Home Depot.
Dell is the former pastor of The Rock Church and Recovery Program in St. Petersburg. The attorney general's office accused Dell of leveraging his influence as a pastor and addiction recovery advocate to "manipulate other vulnerable people to participate in the criminal scheme."
Dell and four of his associates were arrested for allegedly stealing merchandise worth more than $1.4 million from multiple locations of The Home Depot in Florida and then selling the products on eBay under an account named "Anointed Liquidator."
Dell is facing felony charges of racketeering, conspiracy to commit racketeering, and dealing in stolen property as an organizer.
RELATED: 'Sound of Freedom' Crowdfunder Charged With Child Kidnapping; Angel Studios Responds
Daniel Mace and Jessica Wild were identified as Dell's co-conspirators. The pair allegedly stole from hardware stores five to six times a day, delivering the merchandise to Dell's home to be listed and sold online. 
"Authorities also identified Jaclyn Dell, Robert Dell's wife and Karen Dell, Robert Dell's mother, as conspirators, assisting in the collection, shipment and payment of the stolen goods," the Florida attorney general's office said. "Jaclyn Dell faces a charge of conspiracy to RICO [Racketeer Influenced and Corrupt Organizations Act] and Karen Dell is charged with dealing in stolen property."
The alleged criminal operation was taken down through the work of Florida Organized Retail Crime Exchange (FORCE), a task force launched by Attorney General Moody "to fight back against organized retail theft and prevent lawlessness." 
The attorney general's office said that since 2019, more than 300 defendants have been charged in Florida across more than 90 cases involving organized retail theft. The conviction rate has been near perfect. 
RELATED: Former Southwestern Seminary Trustee Calls for Forensic Audit of Troubled School
Florida Department of Agriculture and Consumer Services Commissioner Wilton Simpson expressed his pride in Agricultural Law Enforcement for its part in "ending a years-long organized crime spree."