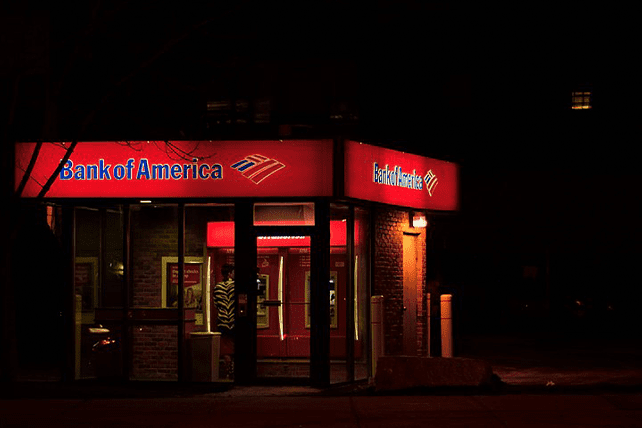 For nearly 10 years, Indigenous Advance Ministries in Memphis, Tennessee, has focused on "giving people an opportunity to thrive in good soil," according to its website. But after several years with the banking institution, Bank of America (BofA) has closed the ministry's accounts, citing reasoning the ministry believes is vague.
In a letter to Tennessee's attorney general, board members Steve Happ and Bob Phillips said that they were "concerned that Bank of America cancelled our and our partners' accounts because it disagrees with our religious views."
After numerous alleged attempts by the ministry to obtain further clarification regarding the closure, a representative of BofA explained to the Daily Mail that the reason for closing the accounts was due to the ministry practicing debt collection.
Bank of America Closed Accounts of a Memphis Christian Ministry
Indigenous Advance Ministries serves those living in the most impoverished areas of Uganda by digging wells and providing education, food, and clothing.
"Our mission and work, supporting Ugandan children and families through indigenous Ugandan Ministries, has remained the same since we were founded and first opened our accounts with Bank of America," shared board members Happ and Phillips.
After several years of banking, the ministry received written notification from BofA in April. "We have determined you're operating in a business type we have chosen not to service," the letter from BofA said.
Another letter, dated May 24, said, "After careful review of your banking relationship, we closed this account, as well as your corporate business card relationship and any other associated accounts because your risk profile no longer aligns with the bank's risk tolerance."
According to the Daily Mail, Happ and Phillips wrote to the attorney general's office, saying, "Being forced to transition so quickly caused a great deal of trouble for us. It also disrupted our mission to Uganda in June and we were temporarily unable to pay salaries in Uganda. And we were left very confused."
Fox News interviewed Alliance Defending Freedom (ADF) senior counsel Jeremy Tedesco on the case. "They stonewalled our client, like I said, for four months while he tried to get a reason. All they would do is read the letters they had already sent him with the vague explanations that said nothing and provided no reason," Tedesco explained.
After reading the notifications from BofA, Happ was shocked that the bank listed "business type" as the reason. "I asked them, 'What type of business do you think we are?' and they couldn't answer me," explained Happ. "They said, 'I'm sorry, we cannot give you that information.'"
"But, when Daily Mail, an international media organization, called them four months after they closed the accounts and asked them why did they do it, suddenly they had loose lips," Tedesco continued. "They were coming up with a lot of explanations for the media. It's pretty amazing to me that they started talking with the media—giving them the reasons for why they closed the accounts—and they never once told our client."
Tedesco said, "These are obviously after-the-fact excuses for what they did—none of which stand up to the simplest scrutiny." According to the ADF, the ministry had more than $270,000 in its deposit account.
The Bank of America cannot cancel religious nonprofits based on vague policies and rulings.

This is blatantly wrong.

No one should be de-banked because of their beliefs.

WATCH NOW ⬇️ pic.twitter.com/0Pawf6TAkO

— Alliance Defending Freedom (@ADFLegal) August 28, 2023