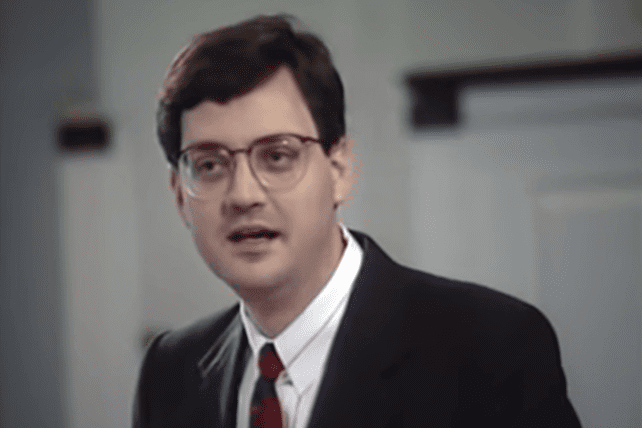 (RNS) — Not long after he'd been named president of Southern Baptist Theological Seminary in Louisville, Kentucky, the flagship seminary of the nation's largest Protestant denomination, R. Albert Mohler Jr. stood in front of the student body in the school's chapel to take questions.
The room was tense. More than a few students, not least the women who had come to the seminary to train to be pastors — were unhappy that the board had elected Mohler, the 33-year-old editor of a Georgia Baptist paper, with no experience in running any institution, never mind a school with nearly 2,000 students.
During the Q&A session, one of the students asked how Mohler would supervise faculty members who were much older and presumably wiser than he was.
"I intend to age," he said, provoking laughter and cutting some of the tension.
Thirty years later, Mohler has kept his promise. "That's one of the most faithfully fulfilled pledges ever made by a human being," said Mohler, 63, in a recent interview.
For three decades, Mohler has been one of the most influential leaders among Southern Baptists and the broader evangelical movement, explaining their theology to the outside world and promoting conservative values often at odds with societal trends. Mohler runs an op-ed section at World Magazine's website, helping to shape evangelical views on morals, faith and above all politics. (A never-Trumper in 2016, he supported Donald Trump four years later.)
When Rick Warren, founder of Saddleback Church in California and a legend among Southern Baptist Convention megachurch pastors, challenged the denomination's ban against women pastors at this summer's annual meeting in New Orleans, it was Mohler who was selected to go toe-to-toe with Warren. Mohler won the day.
Yet Mohler's outspoken views and penchant for controversy can overshadow another truth about the longtime leader. His seminary is thriving at a time when Christian higher education is in turmoil and many other seminaries are selling off their campuses or consolidating and the number of students pursuing Master of Divinity degrees plummets.
"He is one of the most-omnicompetent people I know," said longtime friend Danny Akin, president of Southeastern Baptist Theological Seminary.
Akin, who worked at Southern in the early years of Mohler's tenure, attributes his former boss's staying power to a combination of a relentless work ethic and a very thick skin. Mohler has also proved himself capable, Akin said, of digesting theological tomes while managing the often complex finances and egos of a major educational institution.
It's these skills, rather than the mere passage of time, that have made Mohler the second-longest-serving president in Southern's history, outdone only by Duke K. McCall, who led Southern from 1951 to 1982— a record Mohler plans to surpass.
Mohler is also one of the longest-serving seminary presidents in the country, according to 2020 data from the Association of Theological Schools. Only 2% of seminary leaders have been in their roles for more than 20 years, while half have been in their roles for less than five years.