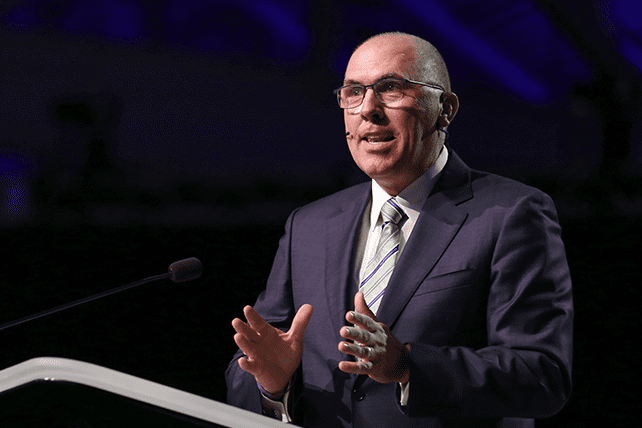 Southern Baptist Convention (SBC) president Bart Barber is under fire for his financial support of Republican Oklahoma State Senate candidate Jean Hausheer, who was running against SBC pastor Dusty Deevers. 
Conservative news site The Sentinel reported on Saturday (Nov. 11) that Barber had contributed $100 to Hausheer's primary campaign in August, per campaign records. 
Deevers, who serves as pastor of Grace Community Church of Elgin, Oklahoma, has now secured the Republican nomination and will face off against Democrat Larry Bush in the general election.
While Hausheer was a pro-life candidate, her opponents criticized her as a "liberal" Republican, in part for previous statements supporting COVID-19 pandemic safety mandates enacted by the Biden administration, including lockdown measures and vaccine requirements. 
RELATED: SBC President Defends Hiring of New ERLC President, Calls SBC Pastor's Comments a 'Faustian Bargain With the Devil of Politics'
Among the voices decrying Barber's donation to Hausheer is Tom Ascol, a Florida SBC pastor who ran against Barber in the SBC presidential race in 2022. 
"Wow. This is incredibly disappointing. It is also very revealing on many levels—not the least of which is it highlights the obfuscation that flies under the banner of 'pro-life' in many evangelical circles," Ascol posted. "The SBC is in dire need of spiritual renewal."
Ascol was referring to a growing divide within the pro-life movement in a post-Dobbs landscape. While Barber has long advocated for a traditional pro-life approach, Deevers is a part of the "abolitionist" wing of the movement, which is seen by many as more extreme. 
In an exchange on X (formerly Twitter) in September 2022, Deevers criticized Brent Leatherwood, president of the SBC's Ethics and Religious Liberty Commission, for being one of the signers of a letter opposing a Louisiana bill that would make women who get abortions subject to criminal prosecution and prison—a proposal that does not comport with mainstream pro-life values but is characteristic of an abolitionist vision for ending abortion.
Deevers argued that by siding against the Louisiana bill, which eventually failed to pass, Leatherwood "sided against the innocent preborn."
RELATED: 'I Take Full Responsibility'—SBC President Bart Barber Admits He Signed Off on the Amicus Brief; SBC Abuse Survivors Respond
In response, Barber asked, "How? Why?"