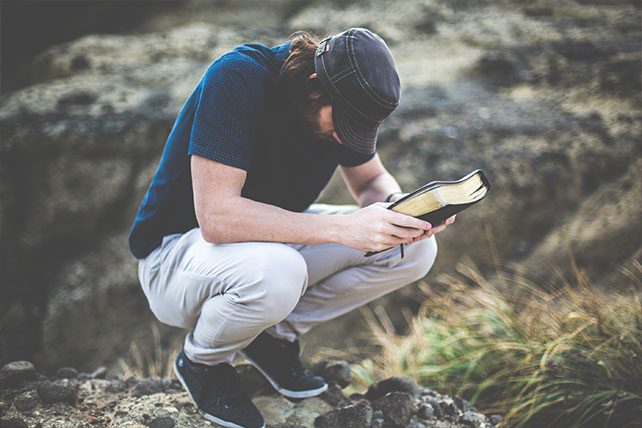 Where is God calling you? What is God's will for your life? I believe God has a unique assignment for each one of us—some way He wants us to bring His healing and His peace to those on earth. Knowing God's will can be confusing, can't it? But this is one of the biggest misconceptions about God.
You want to follow God, but there are all kinds of voices, especially Christian voices, telling you which path to take. I'm growing tired of Christians making a ministry job the sign of a certain holiness that the practicing doctor hasn't obtained.
I'm tired of the question "Where is God calling you?" because I believe we already have the answer to this question.
Sometimes the word "calling" feels like an excuse to float through life. Other times, I've heard it used by people who, in some way, feel like they need to defend their high-paying job to Christian peers.
I really struggled with these questions when I moved home from China. I didn't have a clue what God was "calling me" to and I prayed and begged for nearly two years—a prayer that quickly turned into, "What do you want me to do?? I'll do whatever you tell me—just tell me something!"
Have you ever felt that way about knowing God's will?
Misconceptions About God & Knowing His Will
Here are six common misconceptions about God and about choosing a career path that I wish I knew long before last year:
1. Knowing God's will is a labyrinth.
You need to make sure you don't mess up and make the wrong decision.
I've received messages from college students paralyzed with fear over their career path because of misconceptions about God. As one girl said, "I just don't want to choose the wrong path!" Here's the truth: If your heart desires to follow God and you are seeking His will, you can't go wrong. He gives wisdom and direction generously (James 1:5).
Remember, He is a good Dad not a cruel taskmaster waiting for you to make the wrong decision.
2. There is only one right path/decision/career.
If you need to make a decision, sometimes God doesn't speak clearly and we are left frustrated. Confused.
Michael faced this when deciding to move home from Germany. He prayed without ceasing, but after several months still didn't know what God wanted for his next step.
In these situations, God gives us wisdom to choose. Choose something! Don't live in fear of making the wrong decision, because it's not always that clear cut.
Oftentimes, God's will is allowing us to choose.